Chances are, you're subscribed to at least one streaming service, whether it be Netflix, Hulu, Amazon Prime Video, HBO Go. At first glance, it might seem like they have, more or less, the same movies to watch, but I'm going to break down each service and recommend a few movies on there that you may have missed.
NETFLIX
So you're all caught up on Orange is the New Black and House of Cards, you've watched Zootopia countless times, and you don't want to rewatch the same episodes of Family Guy on an endless cycle. Why not try some of the smaller, lesser known movies available to be streamed right now?
Christine
Christine is a great example of a slow burn. It follows Christine Chubbuck, a news reporter in the 70s, as she battles her increasing depression and the evolution of television news. Director Antonio Campos and screenwriter Craig Shilowich take their time telling this story, letting you slowly understand Christine's world, and witness her unravelling in a way that not only makes perfect sense, but that seems especially plausible. If you know anything about Christine Chubbuck, you know how this movie ends, but I found that to add to the viewing experience. It becomes a ticking time bomb. It's a bleak movie, so definitely not one to watch on a date, but if you're looking to mix up your Netflix list, add Christine to it.
Bronson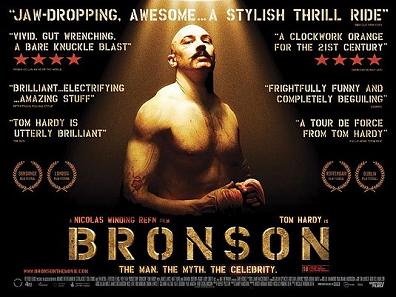 Nicolas Winding Refn is known for his movies Drive and the Neon Demon. Each are divisive, with supporters claiming them modern masterpieces while others find them pretentious and drawn out, as evidenced by the woman who sued the distributor of Drive. One of his earlier movies, 2008's Bronson, stars Tom Hardy as Michael Peterson, in the true story of how his seven year prison sentence turned to a three decade stay, mostly in solitary confinement, and took on the alter ego of Charles Bronson.
This is one of those out there, arthouse movies that leaves you thinking about it long after it's over. Its protagonist's nihilism and sense of dark humor mixed with his violence creates strong comparisons to Alex in A Clockwork Orange, but with enough original ideas and concepts to make it wholly original. I find this to be Hardy's most captivating performance to date, and that alone makes it worth a watch.
Blue Jay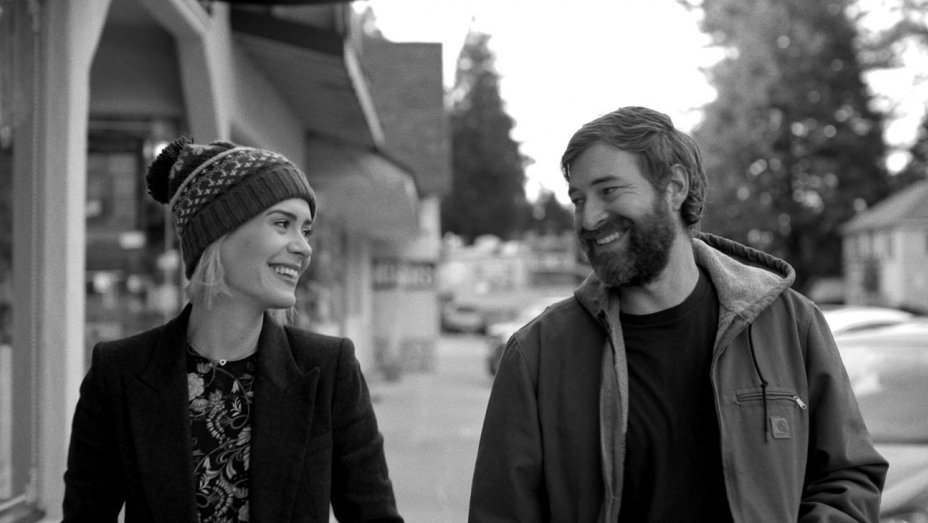 Blue Jay is a small, eighty minute, black and white movie starring Mark Duplass (the League, the One I Love) and Sarah Paulson (American Horror Story, the People vs OJ) as former high school sweethearts who coincidentally meet again. It's a short, concise movie that's very dialogue heavy, shot in a week with no script. All the conversations are improvised between the two actors.
It's not a wholly original concept for a film, but the performances and conversations rise it above the average "former couple reunited" dramedy. It's a Netflix exclusive that was quickly released last winter with minimal buzz, but if you're looking for a small, intimate movie, why not give Blue Jay a try?
Oldboy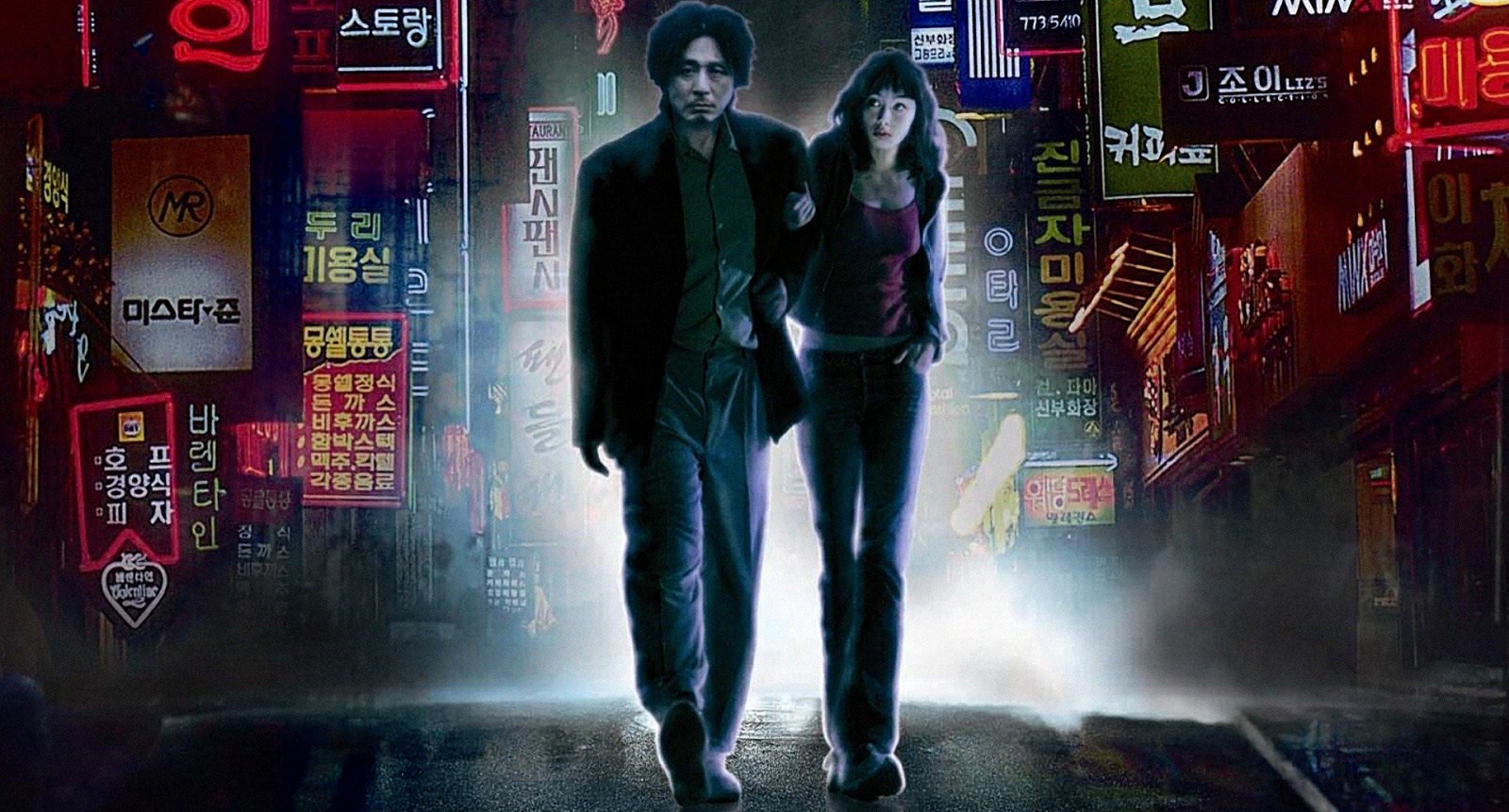 Everyone I know who has seen Oldboy, loves it. It's a 2003 South Korean film by Chan-wook Park about a man who's kidnapped and imprisoned for fifteen years in a makeshift motel room, before unexpectedly being let out, and given three days to find his captor and understand why he was locked away. I know some people have an unnatural aversion to subtitles, but I implore you to watch the original South Korean version, instead of the 2013 Spike Lee remake starring Josh Brolin and Elizabeth Olsen, for it lacks the punch of the original.
The story has you immediately sucked in, and after fifteen minutes, you forget you're reading the subtitles; they just naturally flow. Be warned, it earns its R rating, as some people find it to be off putting and sick, but how will you know for sure unless you watch it?
Nymphomaniac Volume 1 & 2
Lars von Trier is one of the most controversial modern filmmakers, his filmography containing movies like the depressingly hopeless Dancer in the Dark, the disturbingly graphic Antichrist, and the three hour long, set on an empty soundstage Dogville. With Nymphomaniac (originally released as one five hour movie), he explicitly explores one woman's (Charlotte Gainsbourg) sexuality as she recounts her life story to Stellan Starsgård as he finds her nearly unconscious in an alley.
This is a movie I wouldn't recommend to just anyone. It's especially graphic, and it doesn't shy away from exploring all aspect of its protagonist's self-proclaimed nymphomania. The supporting cast includes Shia LaBeouf in an especially revealing role, Uma Thurman, Stacy Martin, Jamie Bell, and Christian Slater. If you want to see the director's full vision, watch the unrated director's cuts of each volume (also available on Netflix), but be warned, the combined running time of the two parts clock in close to six hours). However, I cannot specify enough the understanding that this is a very explicit, detailed movie. Certainly not for the faint of heart.
AMAZON PRIME

You probably bought Amazon Prime for the free two-day shipping, but they've added extra goodies in with the membership that often go unnoticed. In addition to hosting original content, like the Man in the High Castle and Transparent, they have a variety of different movies in their catalog that you can stream right now.
The Lobster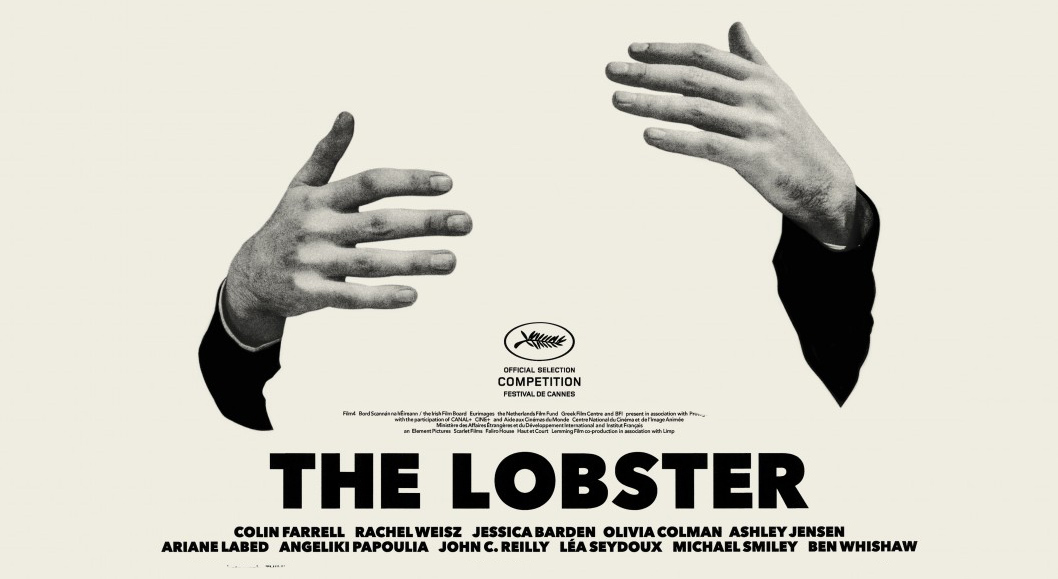 My favorite movie of 2016, Yorgos Lanthimos's first English language film follows in the footsteps of his Oscar nominated foreign film, Dogtooth. Set in an alternative reality in which everyone must be part of a couple, single people are sent to a hotel, where they have a limited amount of time to fall in love, or they are turned into the animal of their choosing. The Lobster follows Colin Farrell as he goes to the hotel and tries to find ways around the system.
It sounds ridiculous, and it is, but everything in this movie is there for a reason. On first glance, it can seem like an absurdist farce, but Lanthimos has a lot to say with this movie. He's dissenting modern relationships, especially with apps like Tinder. Additionally, it's shot using wide lens, highlighting the architecture of the hotel and the beauty of its surrounding grounds, in sharp contrast to the forced conformity going on within the walls. It offers an interesting take on "the war on singles" and brings up the great post film question of what animal you would want to be.
The Handmaiden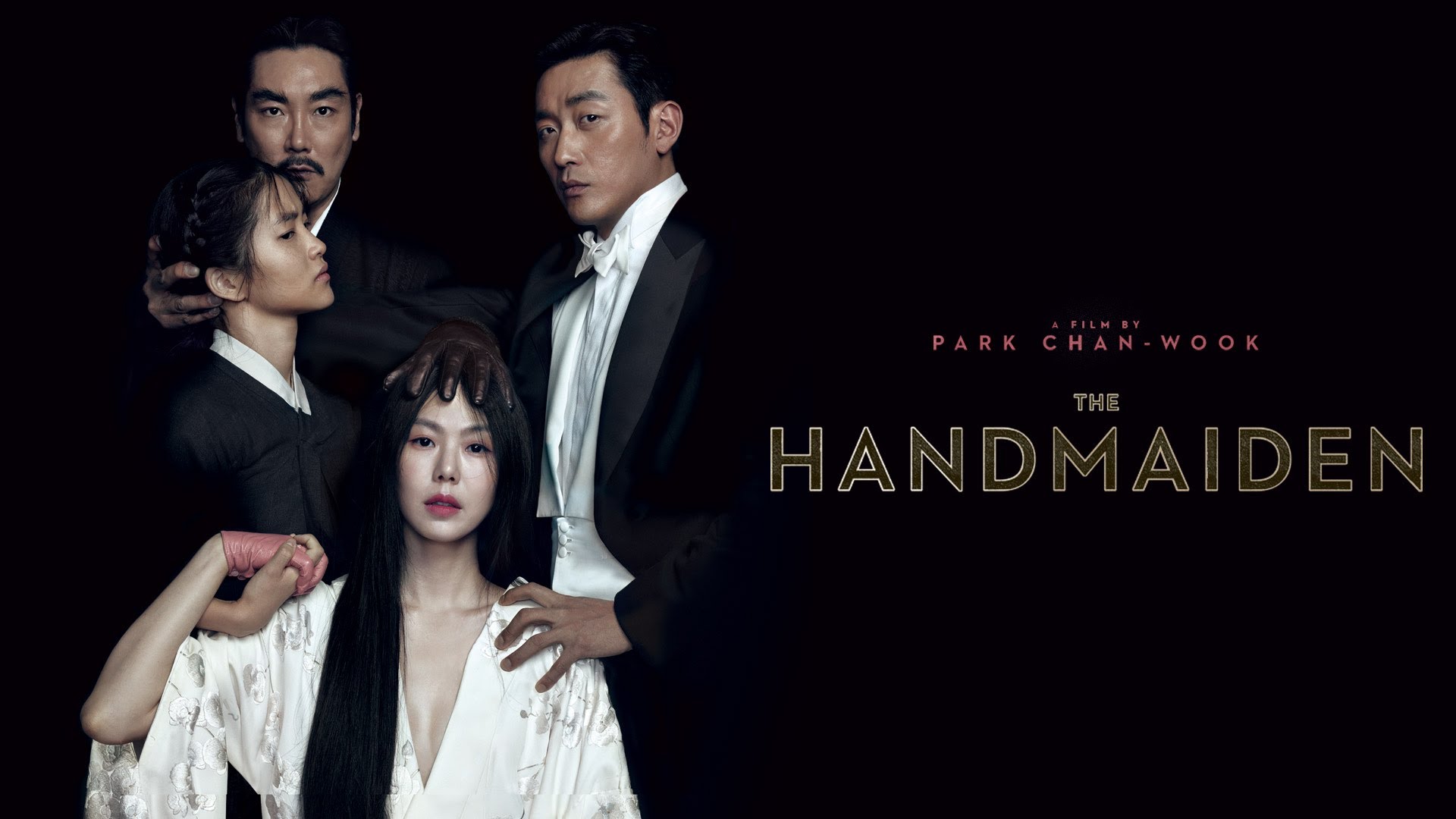 Oldboy director Chan-wook Park's the Handmaiden (not the Handmaid's Tale) is based off the Victorian set Fingersmith, and reimagined in Japanese occupied Korea. It's a mystery with so many plot twists, that the less you know about it going in, the better. Just know that it involves deception, fraud, betrayal, and just when you think you know what's happening, something out of left field is revealed.
It's layered plot, split into three parts, is great for repeat viewings, as you can catch little hints Park inserted within the movie as to what is happening. It's another example of a movie where the subtitles become unnoticeable, and just part of the experience. The Handmaiden runs at close to two and a half hours, but it flies by. Even if you have to watch it in multiple sittings, I strongly recommend you check it out.
Moonlight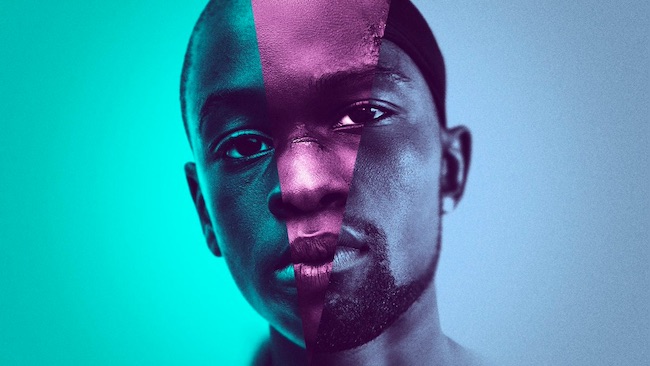 After this awards season, I'm not sure I can add much to the Moonlight discussion, other than recommending everyone watch it, but don't go into it thinking "this is the best movie of the year" just because it won Best Picture at the Oscars. While I think it deserved the award for a number of reasons, this precursor to viewing it can set you with unfair expectations. Just know that it's a small movie, shot for under $2 million, and is split into three sections, exploring a young African American boy growing up in the rough side of Miami. It features a protagonist rarely examined in movies, and the plot is divided into three sections, with a different actor portraying Chiron at a different age. This combined with an Oscar winning turn by Mahershala Ali as his unlikely father figure, and Naomie Harris as his drug addicted mother, make it a film definitely worth watching, but remember to reset your expectations.
Manchester by the Sea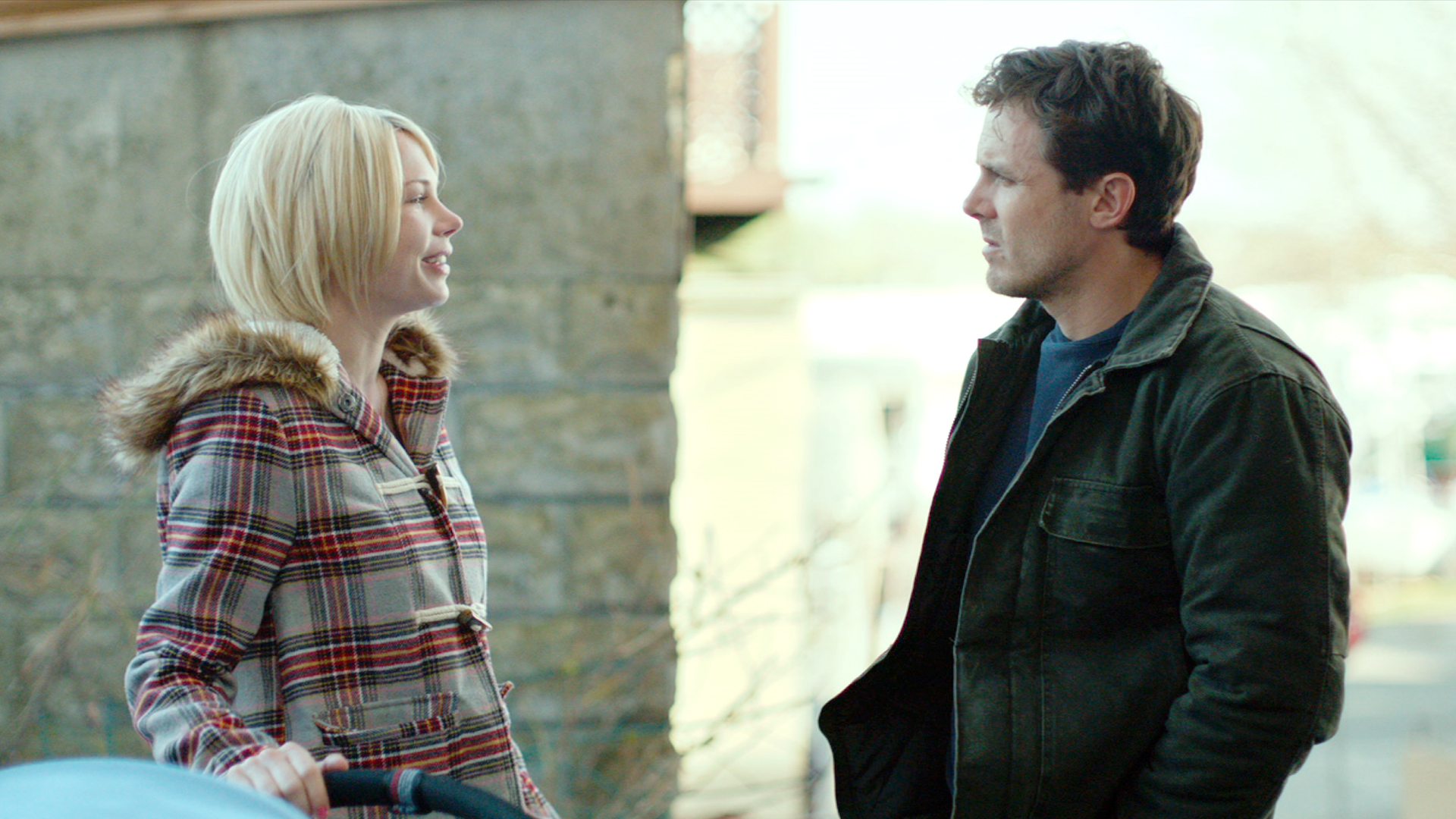 While many rallied against Casey Affleck's controversial Oscar win (wouldn't it have been nice to see Denzel get a third Oscar, cementing him in the same level as Meryl Streep?), his role is, nonetheless, heartbreaking. The movie tells the story of Lee (Affleck) as he returns to his hometown following his brother's death, only to discover that he's been awarded custody of his teenaged nephew, Patrick (Luke Hedges). Lee has a tragic past, that is slowly and cleverly revealed slowly, through flashbacks. His ex-wife's appearance, played masterfully by Michelle Williams, should've gotten her a Best Supporting Actress Oscar (but Viola Davis just had to compete as supporting). The amount of emotion of display by the whole cast is impressive. Kenneth Lonergan, the filmmaker behind You Can Count on Me and Margaret, wrote and directed this movie. The way Lee's past is revealed, in juxtaposition of what's currently happening in his life, leads for a seriously depressing, but well done movie.
What We Do in the Shadows
Co-directed by Taika Watiti (director of the upcoming Thor: Ragnorok) and Jemaine Clement (Flight of the Conchord), What We Do in the Shadows is a mockumentary following a group of vampires living in New Zealand. While vampire movies have come and gone as a passing fad, this movie offers more than the now stereotypical teenaged vampire love story. It's a funny, clever, concise movie that doesn't take itself too seriously. It's not Earth-shatteringly good, but it's an enjoyable, breezy watch.
Swiss Army Man
Also known as the Farting Corpse Movie, Swiss Army Man follows Paul Dano (Little Miss Sunshine, There Will be Blood) as he finds himself trapped on a deserted island, his only companion a dead body that's washed up on shore, played by Daniel Radcliffe (do I have to point out that he's Harry Potter? Isn't that common knowledge at this point?). The corpse takes on a life of its own, functioning as a jet ski, someone to talk with, a gun, a catapult, and a gun, among others. It's another movie that doesn't take itself too seriously, and takes a look at the normality of everyday life. Mary Elizabeth Winstead also costars in a supporting role.
Wiener-Dog
Todd Solondz is a peculiar filmmaker. After his 1995 movie, Welcome to the Dollhouse, which takes a shockingly dark look at a friendless middle schooler, he made Happiness, a dark movie with a plot intertwining between pedophilia, abuse, fantasies, sexual desires, and family tensions.
He's the sort of enigmatic filmmaker that can attract big name talent to his films, and Wiener-Dog is no exception. Greta Gerwig, Tracy Letts, Julie Delphy, Kieran Culkin, Danny DeVito, and Ellen Burstyn all costar in the film, split into four separate parts, each featuring a dachshund. Two parents get their young son a dog to help him mature. A vet-tech steals a dog and brings it on a road trip with her former high school bully. A screenwriting professor who's lost his passion has the wiener dog as his lone companion. An elderly woman with a sick sense of humor has a dachshund by her side as her troubled granddaughter comes to visit in hopes of money. It's a dark, odd movie, with sometimes graphic imagery, but it's also interesting, and while I'm not 100% sure what it's trying to say, I'm intrigued by the potential meaning hiding below its surface.
HULU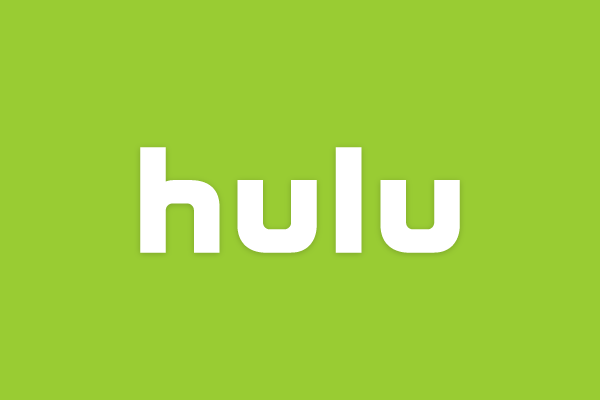 While Hulu is mostly associated with TV (featuring newly released shows from multiple networks and original content, like the Handmaid's Tale), they also stream different movies. While not as expansive as the libraries on Amazon or Netflix, they still have movies that deserve a watch.
10 Cloverfield Lane (also available on Amazon Prime)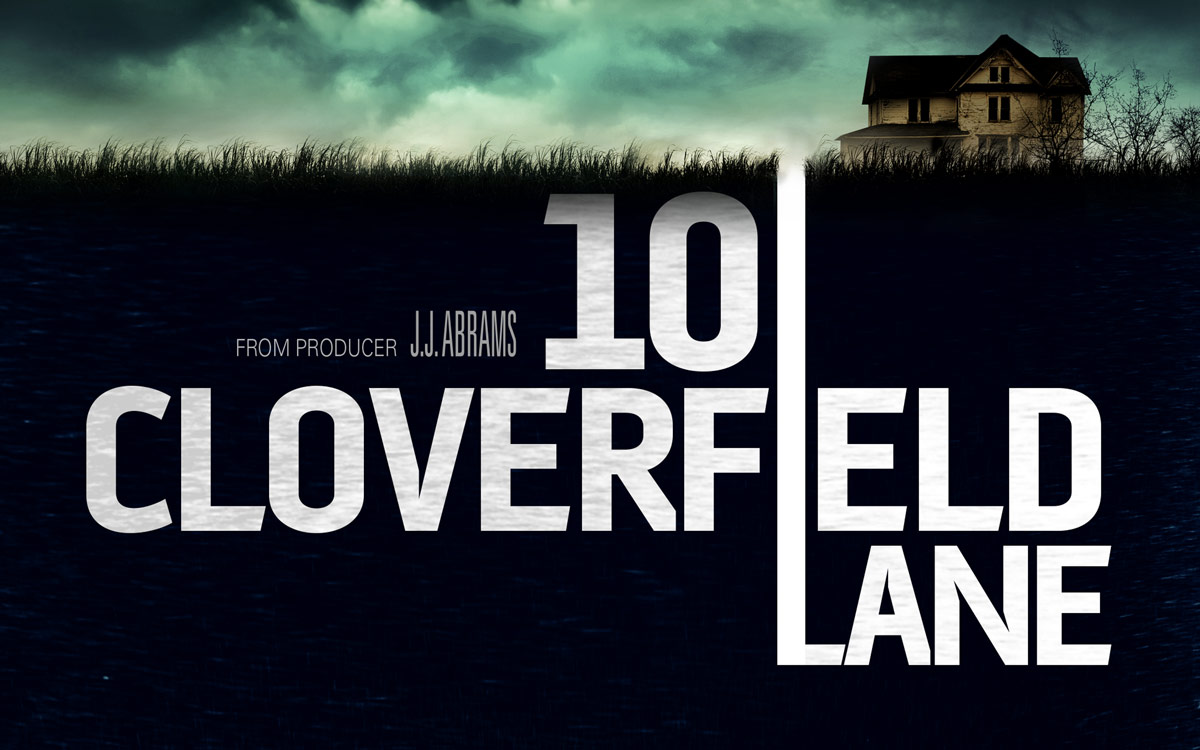 When it was announced that the Cellar was secretly the next movie in the Cloverfield anthology, I, like many, was skeptical. Vastly different in tone from the 2008 found footage original, this movie follows Mary Elizabeth Winstead as she wakes up in an underground bunker, being held captive by John Goodman, who assures her he's protecting her from a nuclear attack.
The majority of the movie takes place within the bunker, and the first two-thirds are especially suspenseful. John Goodman sheds his comedic shell and turns in a surprisingly unnerving performance as someone you're not sure if you should trust or not. While many complain it loses steam towards the end, 10 Cloverfield Lane is certainly worth the watch.
Short Term 12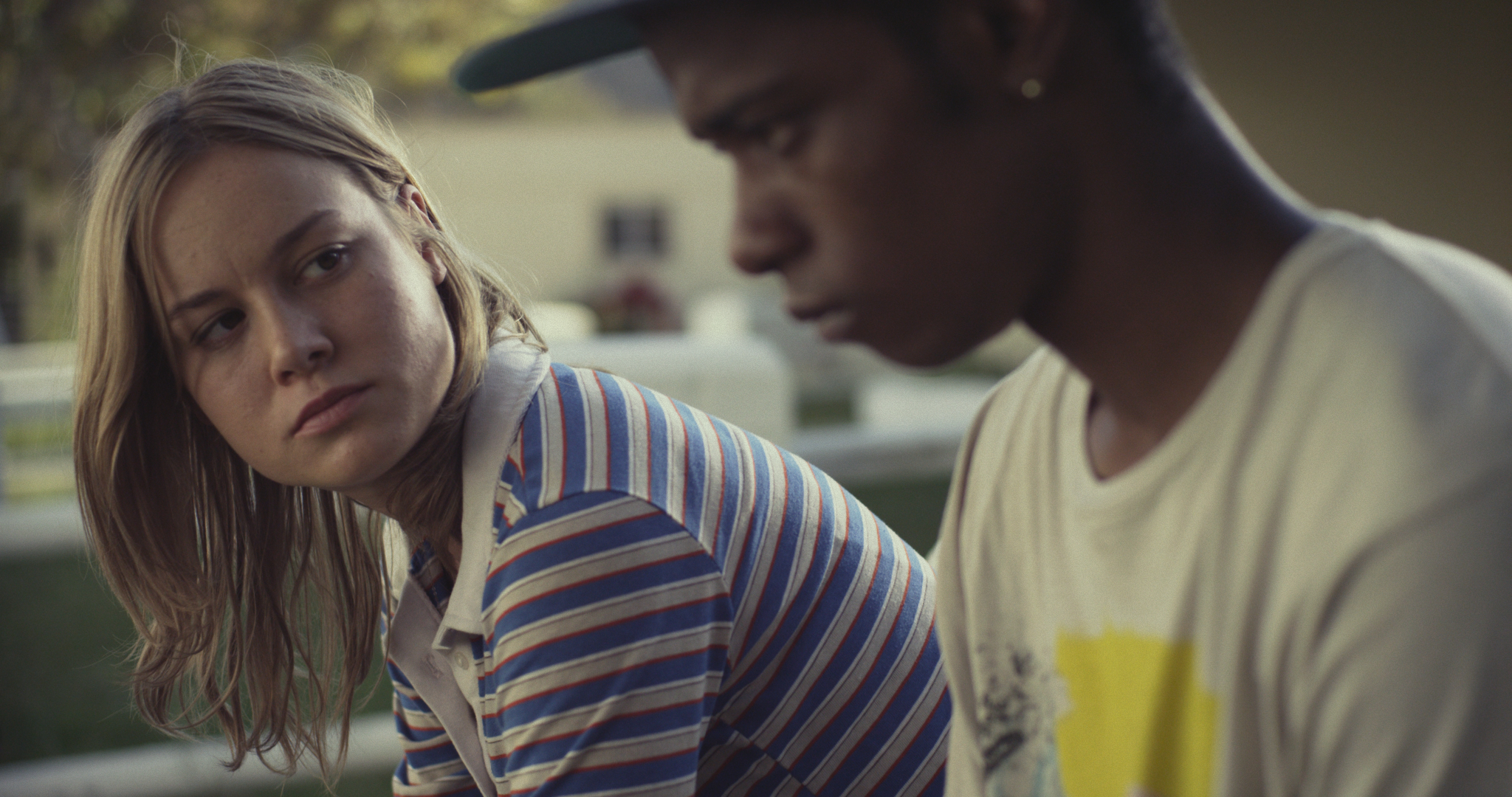 Destin Cretton's independent movie looks into the life of a young woman (played by Brie Larson) who works at a foster-care facility for at risk children. It observes life in a modern foster care facility with a gentle touch. Too often these places are used as the backdrop for abuse and pain, but Short Term 12 tries to offer these kids a sense of normality and happiness. Larson gained significant acclaim for her term as Grace, and many thought she deserved an Oscar nomination for her role. There's a tenderness to her nurture that seems so genuine (also apparent in her scenes in Room with Jacob Tremblay). Cretton and Larson are reteaming for this summer's the Glass Castle, so in preparation for that movie, give this one a watch.
HBO GO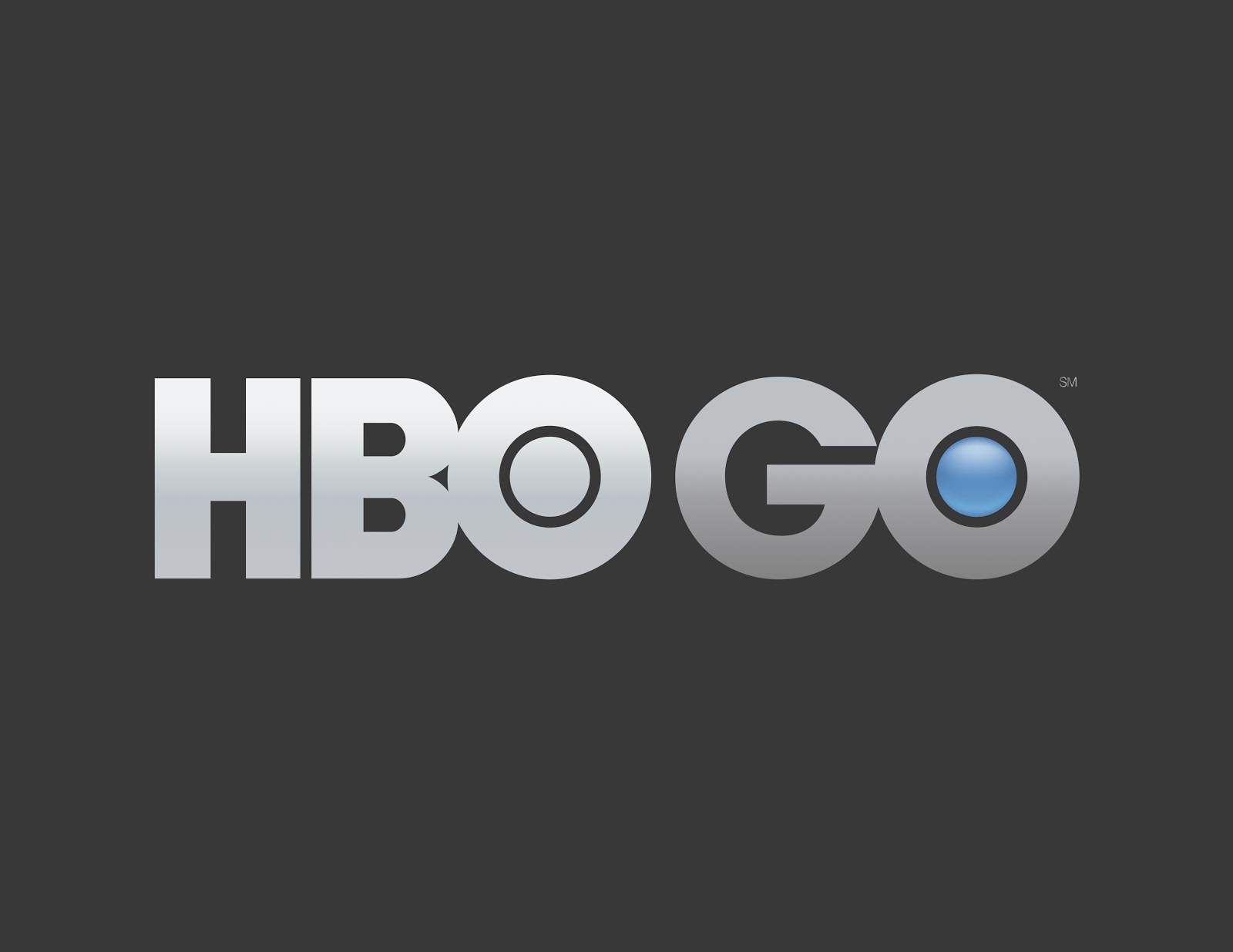 HBO is known, in addition to its series like Game of Thrones and Veep, for its release of relatively new blockbusters each Saturday night. Recent releases include Suicide Squad, Jason Bourne, and the Legend of Tarzan. However, HBO also has a bunch of smaller movies available to stream anytime.
Cloud Atlas
This is a difficult movie that requires active participation. The Wachowski siblings teamed up with Run Lola Run director, Tom Tykwer, with their 2012 adaptation of David Mitchell's novel. It stars Tom Hanks, Halle Berry, Hugh Grant, Jim Broadbent, Hugo Weaving, and Ben Whishaw, each playing multiple roles of multiple genders, ages, and ethnicities.
This movie tackles the theme of reincarnation, as each actor, essentially, plays a soul throughout time. There are six interweaving stories, an 1850 ocean voyage, letters between gay lovers in the nineteenth century, a murder at a power plant in the 1970s, a modern story of a publisher in a nursing home, a clone in futuristic Korea, and a tribe living on a post apocalyptic island. Like I said, this is the kind of movie that you have to pay attention to, and with its nearly three hour runtime, you have to know what you're getting yourself into before you watch Cloud Atlas.
Demolition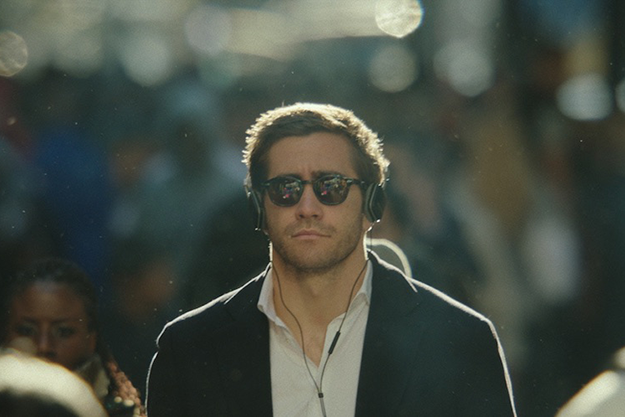 The director of Dallas Buyers Club, Wild, and all seven episodes of Big Little Lies, Jean-Marc Vallee collaborated with Jake Gyllenhaal to tell the story of Davis, a grief-stricken man struggling to rebuild his life after his wife passes in a car accident. There's already countless examples proving Gyllenhaal is one of our best, for some reason underappreciated actors. Nightcrawler. Enemy. Prisoners. End of Watch. The man deserves more recognition than he seems to get. Demolition is more of an inversed film about grief, as Davis struggles to understand his relationship with his deceased wife. It's a small, quiet little movie that contains a fair amount of emotional punch. It might not be on par with Vallee's previous films, but Demolition is still certainly worth a watch.
Funny Games
Usually, I don't like remakes. However, most remakes aren't shot for shot remakes shot by the original film's director. That's the case with 2007's Funny Games, starring Naomi Watts and Tim Roth as a couple who are tormented at their summer home by Michael Pitt and Brady Corbet. Michael Haneke, directed the original German film, and ten years later, decided that, in an attempt to bring the story across the Atlantic, he would remake it for American audiences. It's interesting that Haneke, the director behind the Piano Teacher, Amour, Cache, and the White Ribbon decided to remake his own movie, but since it's more easily accessible (not that it's THAT hard to watch a film with subtitles), more people are able to watch it, and share their opinions on it.
At times a biting reminder of our television obsessed culture, Funny Games plays with audiences watching it. Some probably won't like the "twist" (I'm hesitant in calling it a twist, as it's not one in the traditional sense) but I think it's what makes the movie stand out from other home invasion movies. There's a chance you might hate Funny Games, but since Michael Haneke specifically remade it in English so more people would be willing to give it a chance, you'd might as well watch it.
The Nice Guys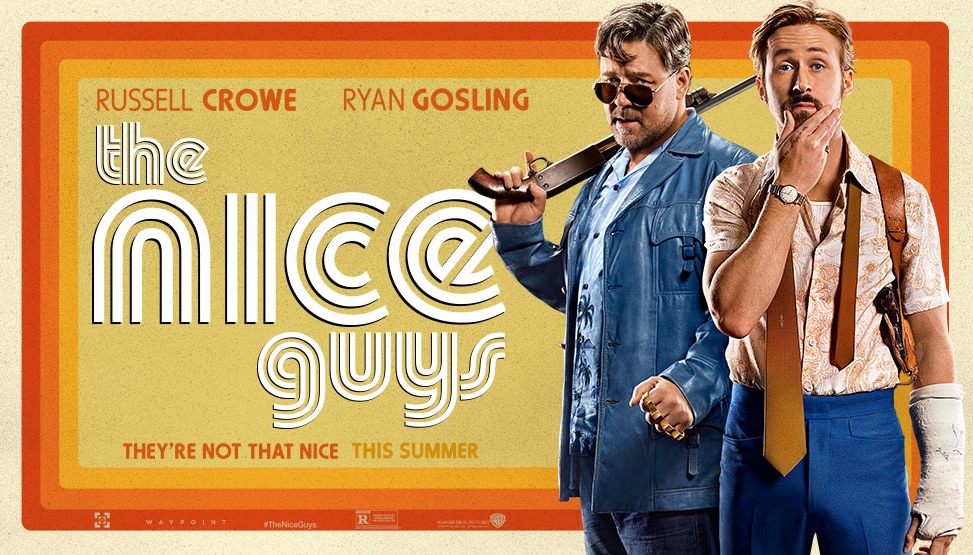 Shane Black's directorial follow up to Iron Man 3 and Kiss Kiss Bang Bang comes with the Nice Guys, a movie that came and went relatively quietly last summer. Ryan Gosling and Russell Crowe star as two private eyes in 1970s Los Angeles investigating the murder of a porn star and the disappearance of a young girl. This sounds formulaic enough, but considering Black is the man who scribed all four Lethal Weapon movies, as well as Last Action Hero, he essentially created the buddy cop genre, so who better to tell the story?
The Nice Guys is a surprisingly well crafted movie that, while sometimes feeling similar to previous movies with similar plots, its characters and their interactions are what make this movie stand out. Gosling and Crowe play off each other incredibly well, and provide a lot of laughs. It seems as though it may begin to get stale, but the screenplay, by Black and Anthony Bagarozzi, is two steps ahead of us, making sure we're never bored and that there's always a laugh coming right around the corner. The Nice Guys is surprisingly entertaining, and definitely worth your time.
---
---
Montclair State | New Jersey
06.12.2017