Winning the title of Best New Artist at the Grammys is usually a pretty good indicator of an artist's future success in the industry. With past winners like The Beatles, Cyndi Lauper, Adele and Sam Smith, it's no surprise the title has served as the launching pad for dozens of successful careers. But what's misleading is that many of these artists aren't actually new at all. Here's a look at this year's nominees, and their long journeys to success.
Tori Kelly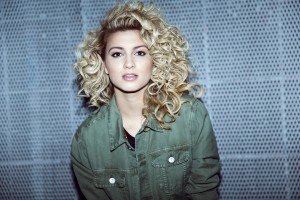 She headlined this year's Montclair State University homecoming concert and has been selling out shows around the world, but although Tori Kelly's success seems as though it happened over night, it has actually been a very long time in the making.
Back in 2004, Kelly appeared on a reality competition show called "America's Most Talented Kid." After making it to the final rounds of the competition, she was signed to Geffen Records, but released from the label before her music got the chance to be heard. Years later, she tried her luck at yet another reality competition show, but this time, on a much larger scale: American Idol. She auditioned for season nine of the hit show, only to be criticized by the infamously harsh Simon Cowell. Although she made it through Hollywood rounds, Cowell called the then-16 year old singer's voice "almost annoying." However, Kelly used his harsh remarks as inspiration for her debut EP "Handmade Songs By Tori Kelly."
In 2013, her career made a complete turnaround after she was signed to Capitol Records and paired with manager extraordinaire Scooter Braun. She then opened for big-name artists like Ed Sheeran and Sam Smith, before releasing her first full-length album "Unbreakable Smile" in 2015, and capturing the world with songs like "Nobody Love" and "Should've Been Us."
Courtney Barnett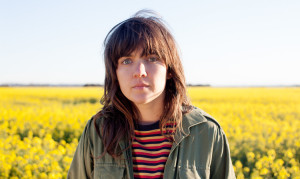 The dark horse in the race for the Grammy, Courtney Barnett is a 28-year-old singer songwriter from Australia. Although she has yet to break mainstream radio like many of the other nominees in the Best New Artist category, Rolling Stone called her "one of rock's finest young songwriters." Before she was a critically acclaimed musician, however, she was involved with a number of unsuccessful Australian bands.
Her first attempt at a career in music came through a band called Rapid Transit, which lasted only a year. She then moved to another musical project called Immigrant Union. Although she lent her vocals to the band's sophomore album, her primary responsibility was playing the slide guitar.
Barnett's true success, however, came when her debut EP called "I've Got a Friend Called Emily Ferris" was met with critical acclaim, both in Australia and around the world. Her first full-length album "Sometimes I Sit and Think, and Sometimes I Just Sit" was released in March 2015, peaking at number 20 on the Billboard Top 200 Chart.
James Bay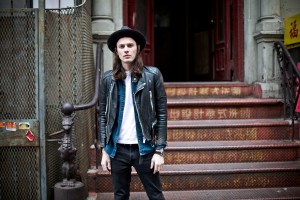 He's been called the next Ed Sheeran, but 25-year-old singer-songwriter James Bay stands out with his unique and soulful voice. Hailing from Hitchin, England, he was discovered in 2012 after a cameraman posted a video of the young singer performing at a local pub. A representative from Republic Records saw the video of Bay performing on YouTube, and offered him a record deal.
Before heading out on his first headlining tour last year, Bay was able to rack up performing credits with legends of the past and present, including The Rolling Stones, Hozier, and Taylor Swift. He gained attention in the United States with his single "Hold Back the River," and is currently receiving airplay with his song "Let It Go." Bay is also nominated for Best Rock Song and Best Rock Album at this year's Grammys.
Meghan Trainor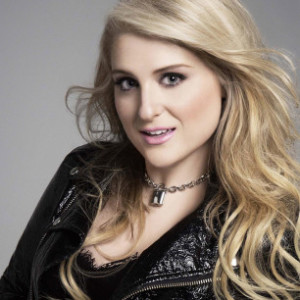 Probably the most well-known artist in the category, Meghan Trainor shot to fame in 2014 with her debut single "All About That Bass." But what most people don't know is that Trainor has been working behind the scenes in the music industry since she was in high school, and even released three solo albums by the time she was 17.
Before she broke through as a successful mainstream pop singer, Trainor wrote songs for a number of artists, including Rascal Flatts, Fifth Harmony, and Sabrina Carpenter. However, she got her big break after several artists, including Adele and Beyoncé, passed on recording what would become her most famous song, "All About That Bass." Record executive L.A. Reid signed Trainor to Epic Records in 2014, and suggested that she sing the song herself. Since then, she's had a number of successful singles, including "Dear Future Husband," "Lips Are Movin'" and "Like I'm Gonna Lose You," and is set to release her sophomore album later this year.
Sam Hunt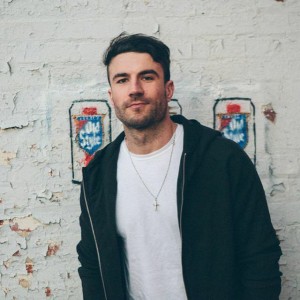 The most atypical of the best new artist career paths, country singer Sam Hunt once planned on pursing a career as a professional football player. At the University of Alabama at Birmingham, Hunt was the starting quarterback, and was even invited to attend training camp with the Kansas City Chiefs after graduation. However, he gave up his football career for music in 2008. Like Trainor, he started out as a songwriter and was offered a publishing deal in Nashville shortly after relocating there. He most famously co-wrote country superstar Kenny Chesney's song "Come Over."
His solo career took off in 2014, when he signed a recording contract and released his debut album "Montevallo," which produced singles like "House Party," "Break Up in a Small Town," and "Take Your Time." Along with his best new artist nomination, Hunt is also nominated for Best Country Album.
The Grammy's will air Monday February 15 at 8 p.m. on CBS.
---
---
Montclair State | Montclair State
02.13.2016