I recently wrote an article (here) that answered burning questions about MSU from the incoming class of 2020. Although the majority of the questions were specifically related to Montclair State and life on campus, one kept popping up that seemed more focused on the 'experience' of college itself. This frequently received question was, 'What advice would you give your freshman self?'
From the mouths of Montclair's graduating seniors (and recent graduates), here's what students wish they could go back in time and let themselves know.

1. Appreciate your time in college
[pictured: Melissa Rivera in her freshman & senior year of college]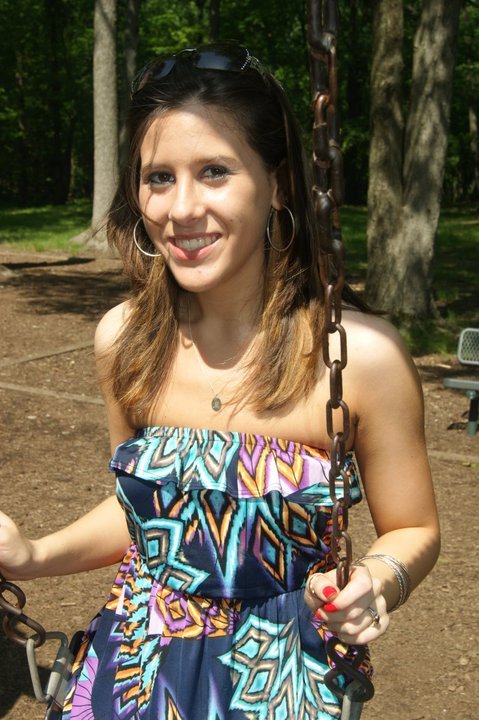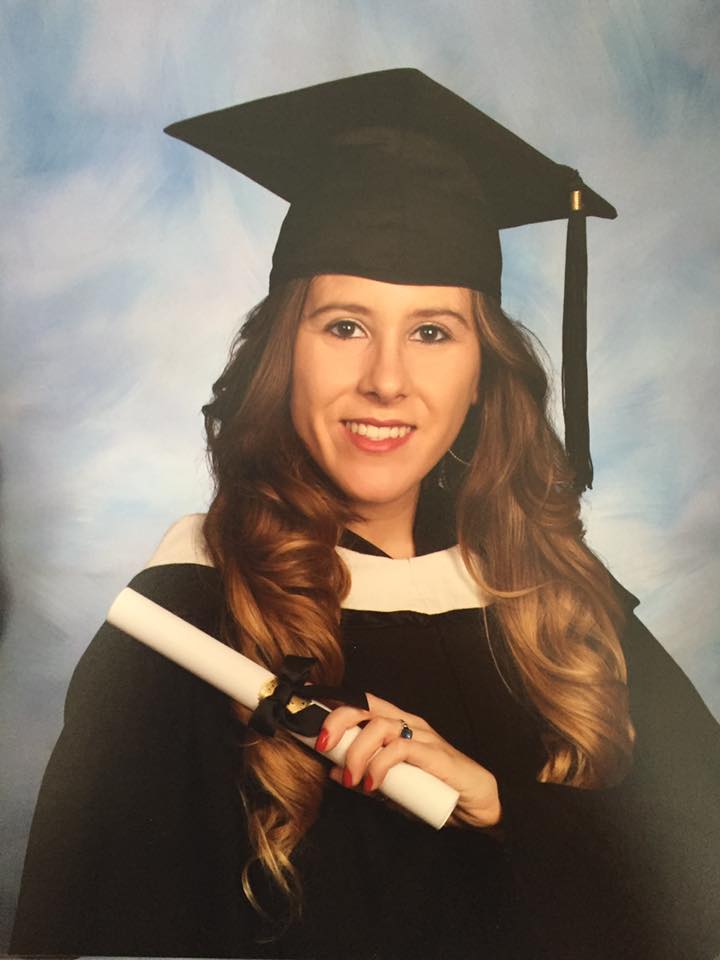 Melissa Rivera, Journalism Major
Gosh this is hard. I would probably tell my freshman self to enjoy college. College really does fly by. You have to cherish the time you have now beca>use school is really going to be over so quickly. I would also tell myself not to stress so much about projects. I know it's important but all that stress really isn't worth it. Before you know it you're going to be a senior, and I'm 100% sure you're going to remember the good times with your friends and family over you freaking out over a test. It can all be solved with time management. You can still do that paper on time and enjoy your friends and family. Just plan it out. Enjoy the time you have now.
Jon Lopiccolo, Filmmaking Major
I would say don't try and rush your experience. I came from a small high school with not a lot of extracurricular classes so, I would say to just dip your toes in every aspect of life you're interested in. Be the jack of all trades.
Kristen Karter, Communications Major
I would tell myself…not to be afraid of change. It sounds simple but change is everything from talking to someone you normally wouldn't, to eating at a different spot in the dining hall, to taking a chance and doing something way outside of your comfort zone. Four years seems like a lot of time to try new things and have new experiences, but four years is nothing. I would've told myself to have had a more open mind and personality to be outgoing and to take that chance on those new and great moments.


2. Get involved with activities and other people
[pictured: Arthur started out his freshman year at County College of Morris and now is Graduating MSU]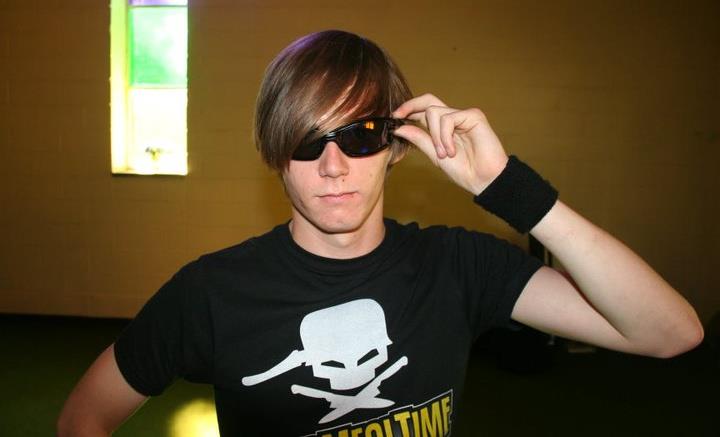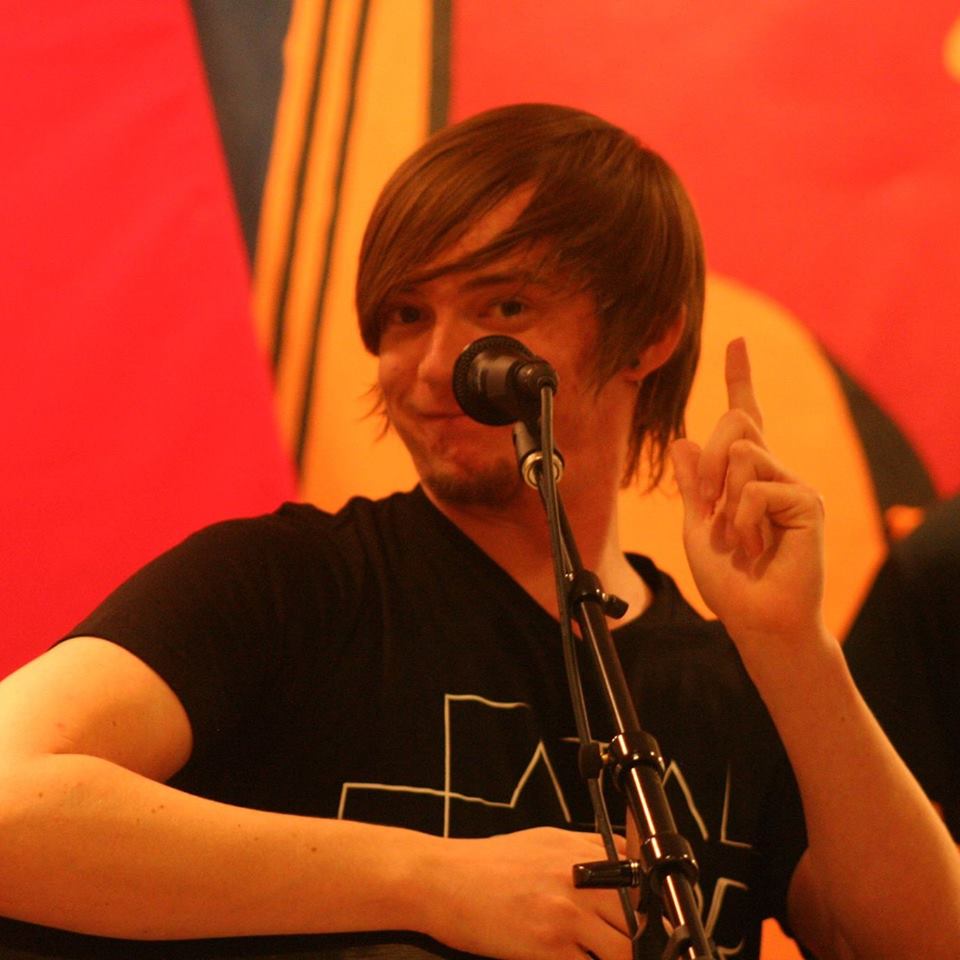 Arthur Wash, Audio/Sound Design Major
Man I would tell myself so much. I would tell myself to get more involved immediately, to work harder on what mattered and apply to be a DJ at MSU's radio station ASAP. I would tell myself to not take the campus for granted and to enjoy it while it lasts. And most importantly, I'd tell myself to stop being lazy and do everything possible to get experience and build connections, because not only is it fun to do, but it can help you out in your future.
Allie Cedeno, Filmmaking major
Make more friends with people in your major earlier, because they are all cool and now that I'm leaving I'll miss them!
James Delgreco, Justice Studies Major
I would probably tell my freshman self to loosen up a little and possibly go out a little more than I did. Since I commuted I wasn't always on campus and when people would invite me to things instead of branching out I'd be too lazy to drive all the way back to school. Meeting new people and going to events with them are memories that will keep your college days with you for the rest of your life. While I did make memories as time went on, I truly wish I had spent more time being social instead of worrying about driving back and forth.
Benjamin Bleezarde, Filmmaking Major – Don't expect too much of yourself. Get out on film sets as early as you can. Talk to more people. Try to meet upperclassmen. If they like you, get on their shoots. You will learn tons and have more networking opportunities early on. Also, do an internship during one of your summers. I wish I had because it would have given me real experience in the professional world that would look great on my resume now when I start to look for a job.
Emily Egan, PR Major
Get involved in activities and don't be afraid to put yourself out there and be social!
3. Work hard
[pictured: Lexus as a senior and a freshman]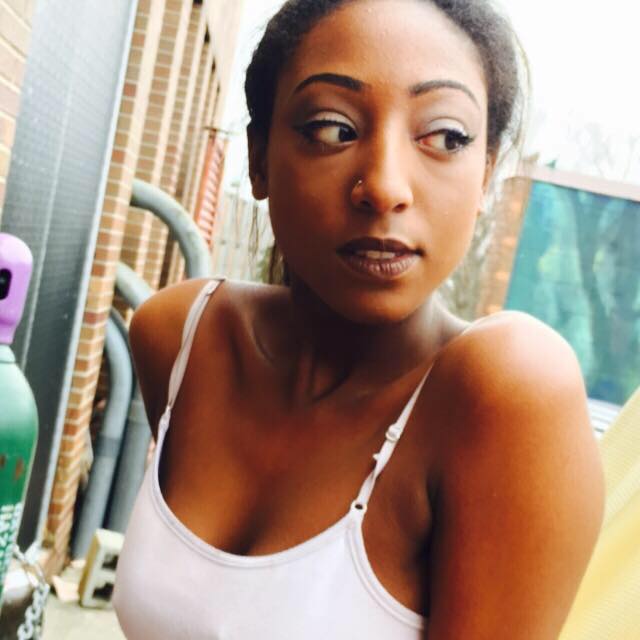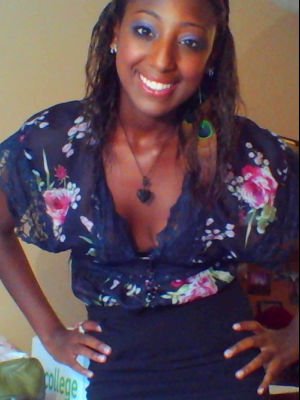 Lexus Peters, Psychology Major
Make sure you actually do the readings!
Jessicca Bacher, PR Major
The advice I would give to myself as a freshman would be to work hard and always have faith that things will go the way they're supposed to go to get me where I am supposed to be. I would tell myself to be ambitious, be optimistic, get involved, and to not be scared to do something because you will not get anywhere if you don't take chances, believe in yourself, and just do things. Don't doubt yourself and go for it, whatever it is.
Rob Devasto, Mathematics Major
If I could talk to my freshman self….I'd first let myself know how important it is to work hard in every class because your efforts will either pay off or hinder your progression in life. I'd also like to tell myself that you will find love and it won't always work out, but if you shy away it becomes harder to peek back outside into the dating world. Take that step even if you are scared because the outcome could be the best thing you ever know.
Rachel Bleezarde, Biology Major
I would tell my freshman self to not procrastinate your work … especially writing papers! Also not to take so many classes in one semester so you aren't spread so thin.
Evan McDermott, Strategic Intelligence Major
I would say… Work more so that you don't have to borrow so much in student loans.
4. Don't psych yourself out and be afraid
[pictured: Patrick Clark during his freshman and senior year]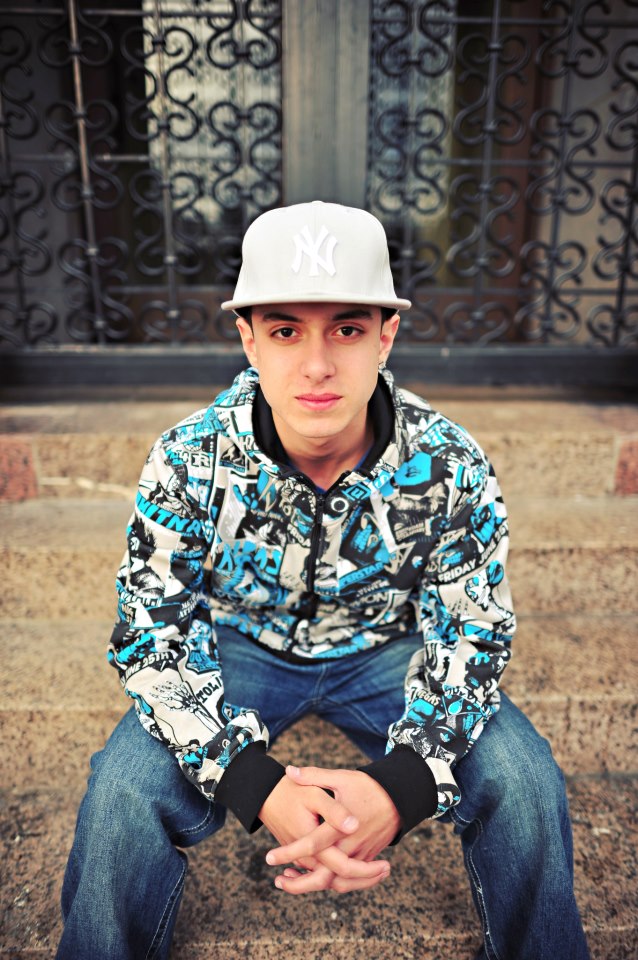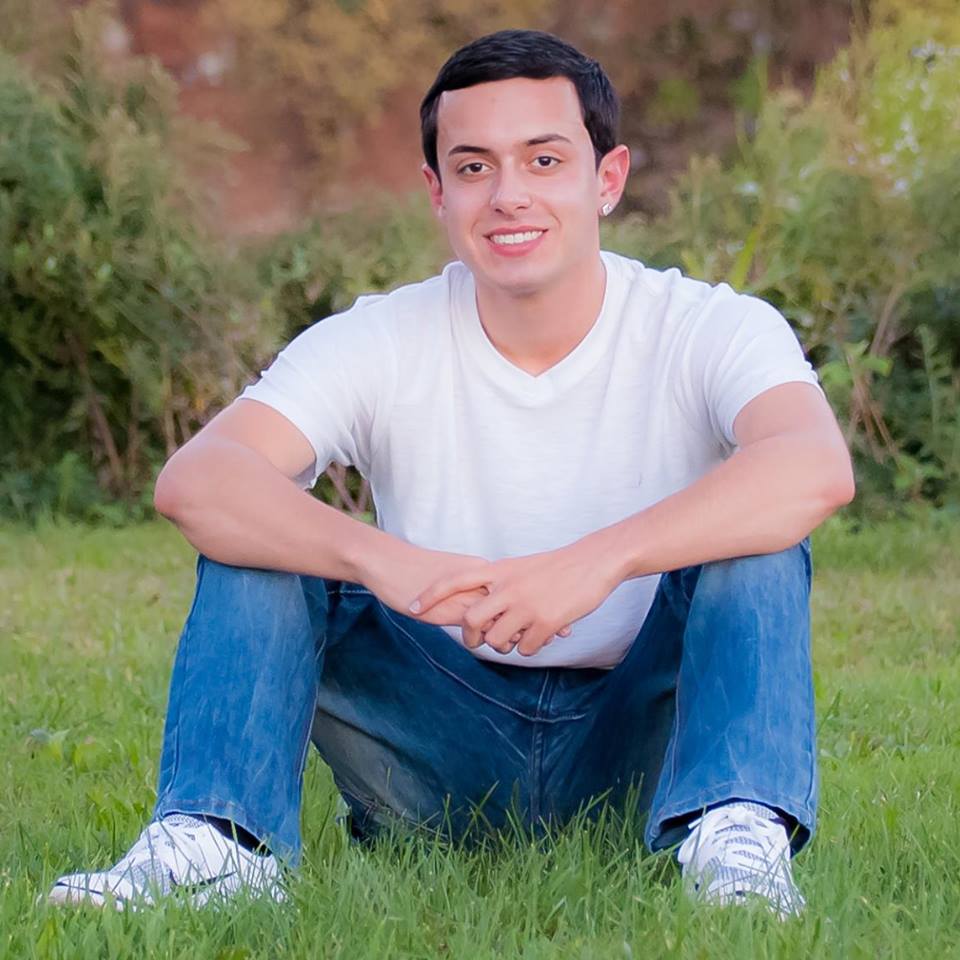 Patrick Clark, TVDM Major
I'd say – don't worry; you've got this, no matter what obstacle it is, you got this. Don't ever doubt yourself or your decisions because if you do you'll be your own worst enemy. Believe in yourself, stand behind your decisions, and don't let anyone ever tell you you're not good enough.
Bryant Magdel, Filmmaking major
I would say "Don't worry too much. As long as you have your mind in the right place, you and everything else will be fine."
Rebecca Gruber, Filmmaking Major
I would tell myself not to define my worth in how many men find me attractive. I would remind myself of the worth of my body and not to give up hope, just because I was hurt in high school. I don't need anyone else to make me happy. I must trust in the Lord, even if it seems like it's taking forever, because in the long run, it's worth it to be patient. Oh and also… The things that I worry about are actually miniscule and not worth worrying about.
Joe Delgreco, Business Management Major
I'd tell my freshman myself: Don't be afraid of failure. I've come to learn that failure is inevitable and it is not what defines you. There is a lesson in failure and if you're afraid to fail then you will never take risks or learn from your mistakes. Try. Fail. Learn. Repeat.
Nick Fellezzola, Journalism Major
I would tell myself to try not to over think things quite so much.

Mel Mautone, Filmmaking Major
I'd say "I know this sounds cliche as hell, but be yourself. Seriously, your art is better, your friends like you better, and sometimes you even like you better. P.S. Leave Narnia and get out of that closet!
5. Montclair specifics
[pictured: Josefina during her first year and last of college]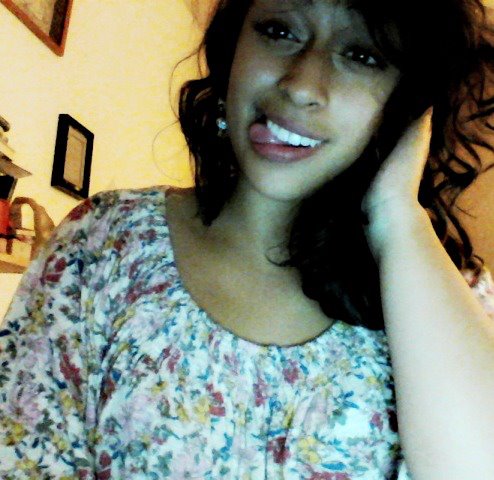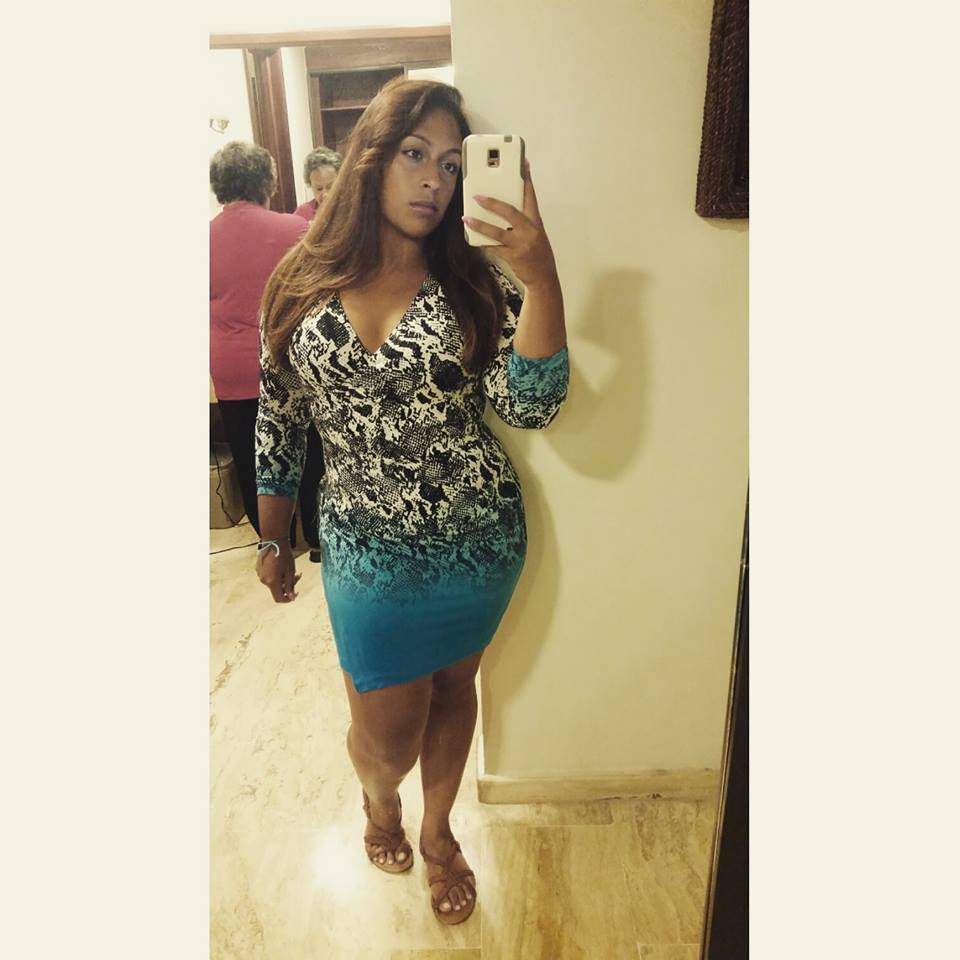 Josefina Aurea Amaro, Accounting Major
If I could, I'd tell myself to apply to a better school because this accounting department is lazy. Fight your teachers for good grades because you're going to want to go to a better school for your grad program. Education is more important than having a job because we want to be a professional, not a person with $100 and no degree. And it's important to have a great education because it's not only what you know, but how you speak, think, and conceptualize life that will separate you from the other people.
Greg Buracker, Filmmaking Major
Self, it's always better to live on campus. The village is too far and out of the way for classes and your friends.
Nicolas Stellini, TVDM Major
I'd tell myself that film wasn't the right choice. I was always way more into the deconstruction of the medium than I was the actual production. I don't necessarily regret spending a few years on that but at the same time, I spent a couple of years on that.
Geoff Perez, Filmmaking Major
Hmmm… Maybe put a little more thought into the college I started off going to instead of going with the first one that accepted me.
Filip Ilic, Filmmaking major
There is no reason for you to stuff your backpack with as much books as possible. This isn't high school anymore. You shouldn't bring your entire locker with you. A pen and a notebook is just fine. Don't ruin your back.
---
---
Montclair State | New Jersey
05.04.2016