The newly addicting, anger-stirring, mysteriously famous game known as Flappy Bird came to an end when creator Dong Nguyen, of DotGears Studio, removed the game from both Apple's App Store and Google Play Store on February 9, 2014.
Flappy Bird was a basic-looking game that required players to steer a little bird through a never-ending obstacle of pipes. Seems like a simple concept, right? WRONG. Anyone who has gotten sucked into the world of this sweet, innocent-looking bird knows that it was one of the most addicting games ever created.
Nguyen first released the game on May 24, 2013 for Apple users, where it did very poorly in the App Store. However, according to The Verge, the game was downloaded more than 50 million times and brought in $50,000 a day from ads, and nobody is quite sure how this sudden success came to be. In mid-January, it became the "Top Free App" for both iPhones and Androids. So, how did the rapid success of Flappy Bird happen, and why did Nguyen take it down during the game's peak?
Several reports of the game's removal included legal issues forming because Flappy Bird had numerous similarities to Nintendo's popular Super Mario Bros [the pipes, the "bird" (even though it's a fish named Cheep-Cheep), etc.], although Nguyen denies the accusations.
On Nguyen's Twitter account, he stated on February 8th, "I can call 'Flappy Bird' is a success of mine. But it also ruins my simple life. So now I hate it." Later on in the day, Nguyen tweets the saddening message, "I am sorry 'Flappy Bird users, 22 hours from now, I will take 'Flappy Bird' down. I cannot take this anymore." Surely enough, the game was removed twenty-two hours after the tweet.
According to CNN, since the game was removed from the market, smart phones with Flappy Bird installed on them have appeared for sale on eBay for as high $5000. An iPod Touch 5 with the game installed on it is being offered for $6000, with two bidders.
Rest in peace, Flappy Bird. We'll miss you, you notoriously frustrating, big-lipped bird.
Now that Flappy Bird has gone cold turkey, what are App users playing to quench their fix?
1. Clumsy Bird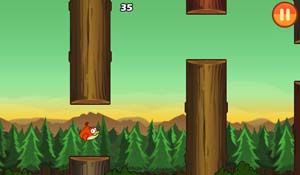 Since 'Flappy Bird' is unavailable but you still want something shockingly similar (we never saw this one coming) try 'Clumsy Bird' on Google Play. The story of the game is that dragons have stole the Clumsy Bird's eggs and you must fly through obstacles to save them. The interactions with the game are the same as 'Flappy Bird' so there isn't much different between the two bird games.
Get at GooglePlay
2. Papa Pear Saga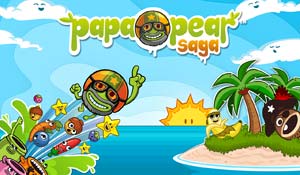 Are you tired of 'Candy Crush' but still want something that has the same dependability to keep you addicted? Download 'Papa Pear Saga' which is made by King – the same developers Candy Crush. In this game you must bounce "Papa Pears" on as many objects as possible to rack up points and make them fall into the buckets.
Get at iTunes
3. Plants vs. Zombies 2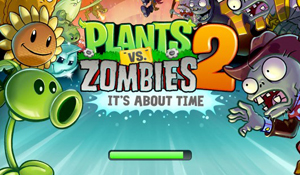 A popular strategic defense game where you must protect your house from zombies who want to eat your brain by using of various plants and their special abilities. In this game you can prepare for the zombie apocalypse before it actually happens (which hopefully it never does).
Get at iTunes
4. Happy Street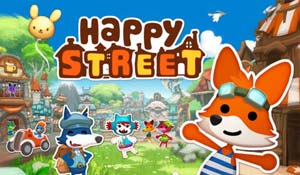 In this game build your own village of funny characters and design your own street full of houses, restaurants, and entertainment among other businesses. You may also connect with your friends and contribute and visit each other's streets. You must complete quests to receive awards and to unlock more exciting content.
Get at iTunes
---
---
Montclair State | New Jersey
02.13.2014