As a freshman in 2014, Amanda Wood applied to work at the Montclair State Recreation Center. She would get the job, unknowingly of what change it would bring to her life.
For some people, interaction with others simply comes natural. Conversations are easy to start and there's always something to say. For Wood, a current junior and Business major at MSU, shyness was an obstacle that she would need to overcome as an incoming freshman in 2014, if she wished to enjoy her next four years in college.
During the Rec Center training week, the week before the start of her first semester in college, it was very difficult for her to interact with people. She would want to say things, but didn't know how, or simply was to too scared.
"It was very overwhelming. I remember coming in early to go to Rec Center training and I didn't know anyone whatsoever," Wood said. "Certain days training was longer than others, but I would always go back and the hallway was empty at Bohn Hall. I remember crying most of the nights that I was there all alone, because I didn't know anybody."
[pictured: Empty Hallway at Bohn Hall]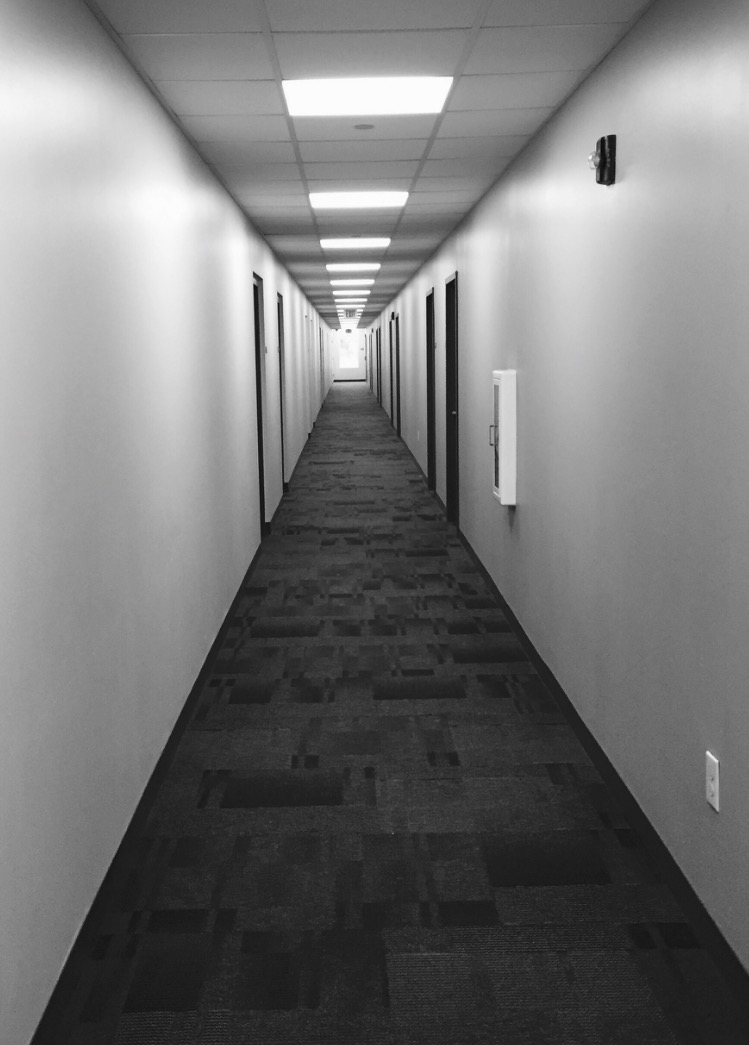 Wood, the Jackson, New Jersey native, considers college a fresh start. A new beginning that could bring new experiences, a broader outlook, but most of all new friends. Wood did not have any close friends at home and was hoping to find that at Montclair State.
"I just had no one to talk to," Wood said. "I think we all want someone to talk to, like a companion, even just to say not even important stuff like, "Oh I'm really tired."
After a long week of training, with no luck attempting to create relationships with people, Wood attended a banquet held for the Rec Center employees. It was there where unexpectedly she would meet the people that would change her life.
"I remember when the training week banquet came and someone of RecBoard actually invited me to sit with them," Wood said. "I didn't know at the time, but I was actually sitting with all of the eboard from Recboard at the training week banquet and that's when I met my first friends."
The RecBoard is an energetic, fun, and festive group on campus, open to everyone. They hold many games and events on campus such as Bingo, Color Blast Run, Is The Price Right, and much more. Wood would have to excavate her inner mantle that concealed her personality.
[pictured: Bingo event held at the gym in the Rec Center.]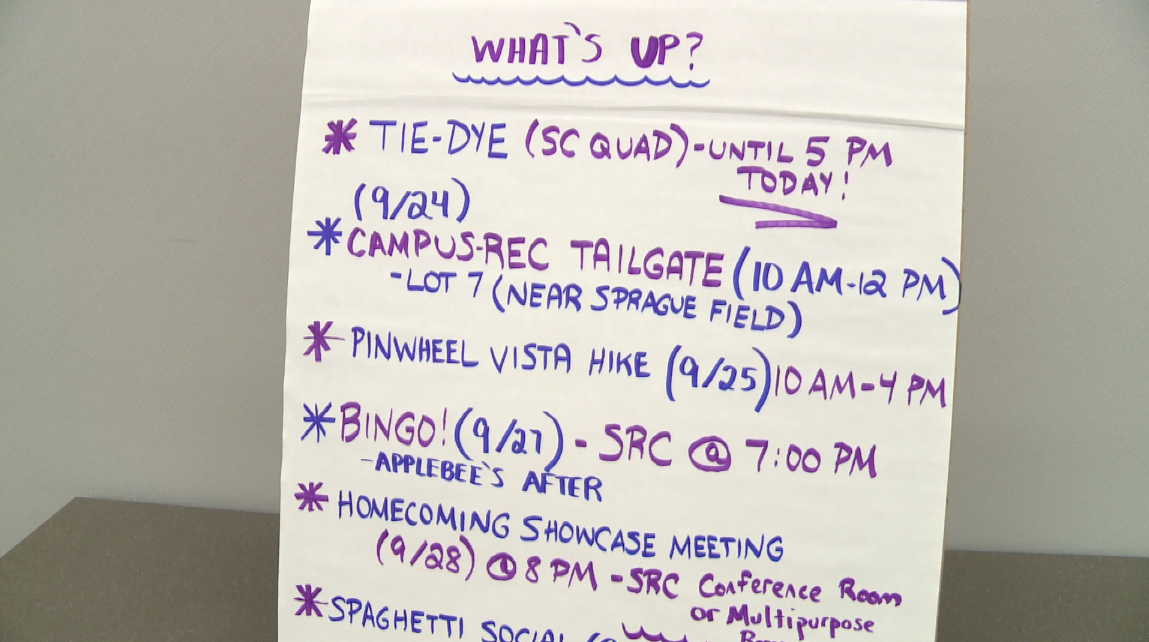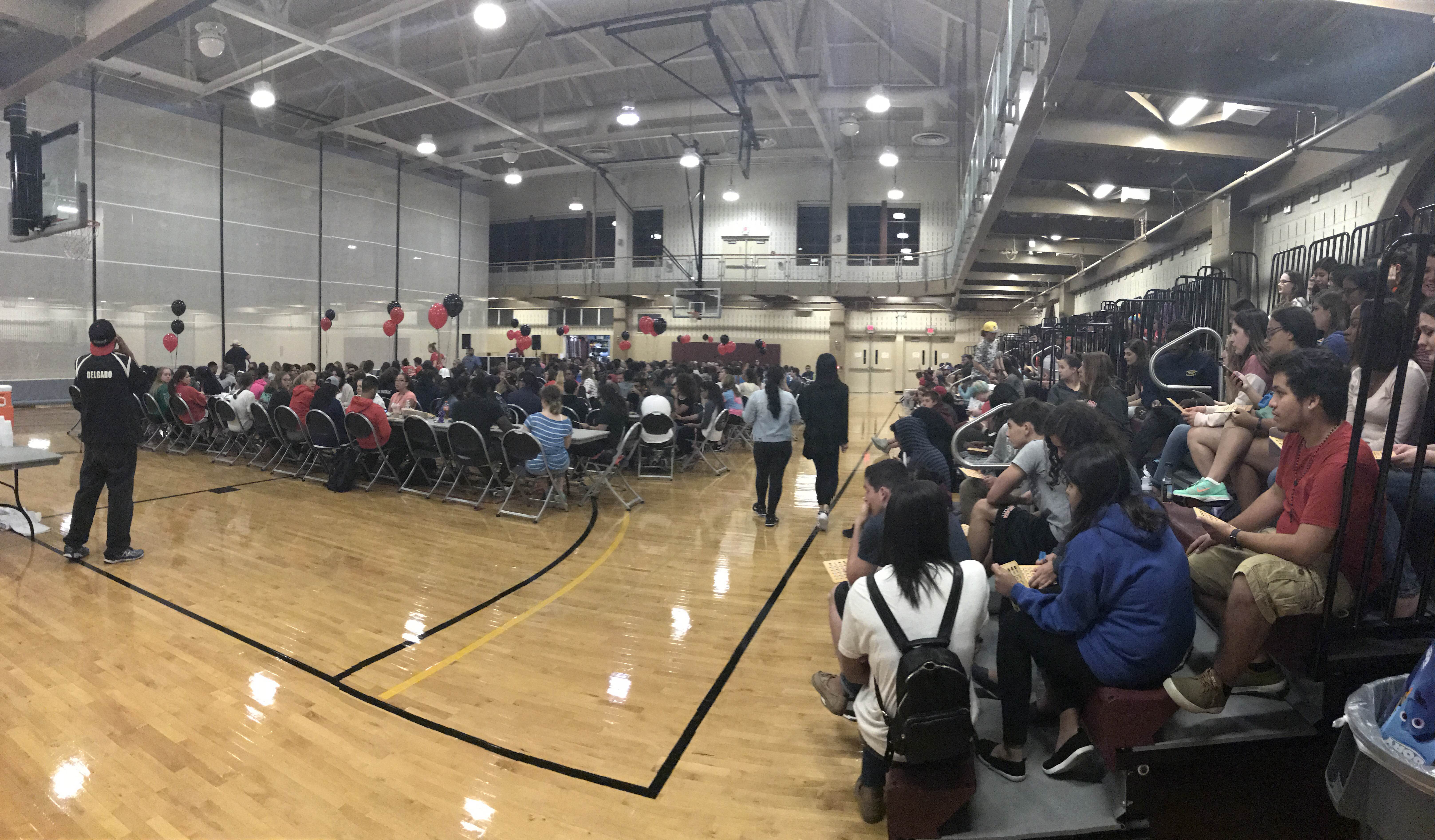 "To sit with a group of people, it made me feel like ok, this is where I want to be," Wood said. "I have the possibility to be a part of something here."
The Recboard and Rec Center made Wood become more outgoing and social with others, taking her far from the person she used to be. She would force herself to be put in situations where she would need to socialize with others and present herself. It's a change she sometimes forgets happened, because of how happy she is with who she is now.
"I used to hate presenting. It used to be my least favorite thing,' Wood said. "Even doing something like this would make me cringe. Speaking to anyone really. I just wasn't really outgoing, but college definitely helped me with that. I'm really grateful to the Rec Center for exposing me to that."
[pictured: Wood speaking at a weekly meeting.]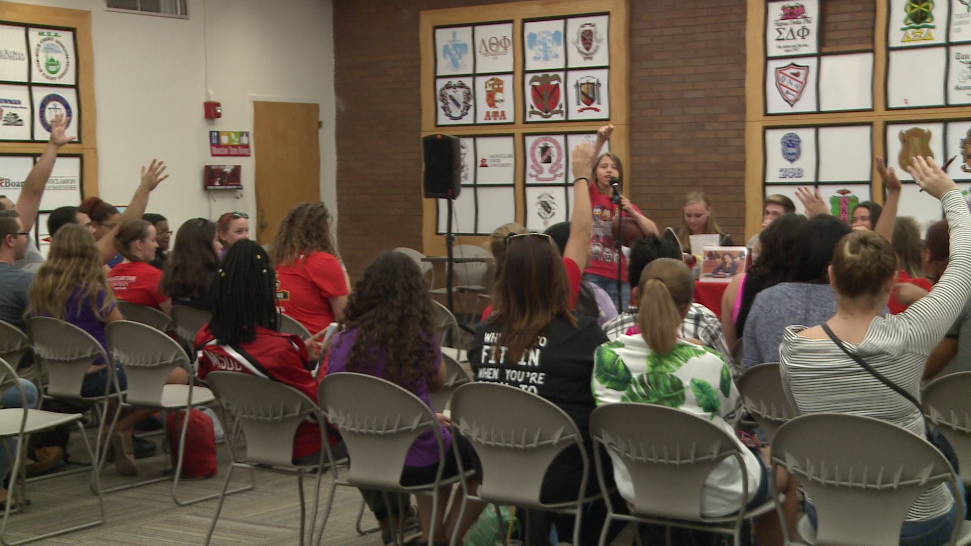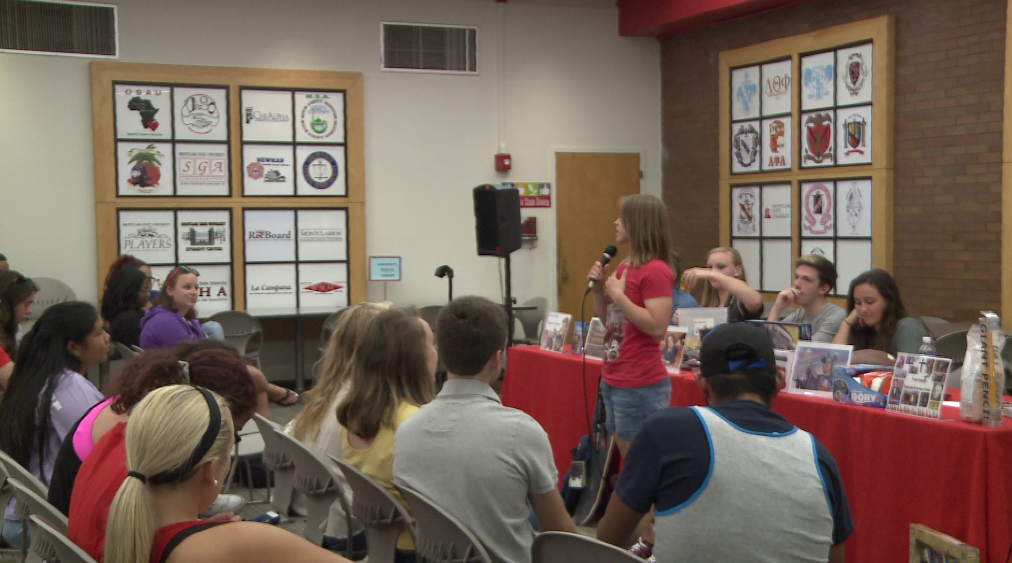 She began becoming more open and acceptive of herself around others. After a year of being a general member, she served on the special events chair on the Rec Board executive board, during her sophomore year. She would help set up events held at the Rec Center, a position which required the involvement and teamwork with other RecBoard members.
Now, as a junior, she holds the Public Relations chair on the executive board. She deals with others involved within and outside of RecBoard. Ironically, two things she struggled with, relationships with the public, is now one of her best personal assets.
Most of all, the rec community has given Wood confidence. She no longer is shy and can start conversations on her own. She's not scared to meet new people and is open to all sorts of individuals.
Wood recommends to incoming freshmen and transfer students, to put themselves in situations where they have to meet people. She tells them there are so many groups and activities to be a part of on campus.
"You got to want to meet new people. You have to get over yourself," Wood said.
She expresses to new students to find something that peaks their interest and go to it, because they are bound to find people with similar interests at those events or groups. In her eyes, anyone can break through their shyness.
"I hope people see just because you were this shy person or you were afraid to go say hello to someone, that it can all change," Wood said. "Everyone has a different challenge or obstacle, so I hope some people take my story and put it in to their story, cause we all have different stories and that's what makes it all beautiful."
---
---
Montclair State | New Jersey
10.04.2015