On a warm spring day at Montclair State University, 22-year-old filmmaking major Alexa Werrlein sat comfortably on the grass of the Student Center Quad. She reflected on her journey becoming a filmmaking major. As an avid film lover, she struggled with the decision to turn her passion into a career.
"Emotionally, I was totally in film. Mentally, I was kind of worried about what I was going to do after college, but I completely learned of all the things I can do now and I'm very confident in it." said Werrlein.
While many seniors are anxiously anticipating graduation in the coming weeks, Werrlein is awaiting the premiere of her short-film "Tiny Worlds", which will be one of seven student submissions screened at the sixth annual Montclair Film Festival.
"It was very humbling. Everything you make, especially something in an art form, is putting yourself out there. I came up with this idea from its very beginning so it's very easy for someone to say one bad thing about it and you feel like you failed," said Werrlein. "But I think it's really great to have a committee of my professors and professionals telling me they like my film enough to submit it to a festival. It gave me such confidence."
Each year, the New Visions program gives MSU undergraduate students and recent graduates an exclusive opportunity to showcase their films at the festival. This year's theme is action, with each film taking you on a journey towards a defining moment in a character's life.
"Tiny Worlds" is about an introverted tinkerer named Ian, who faces an impossible decision when one of his world's that he creates comes to life.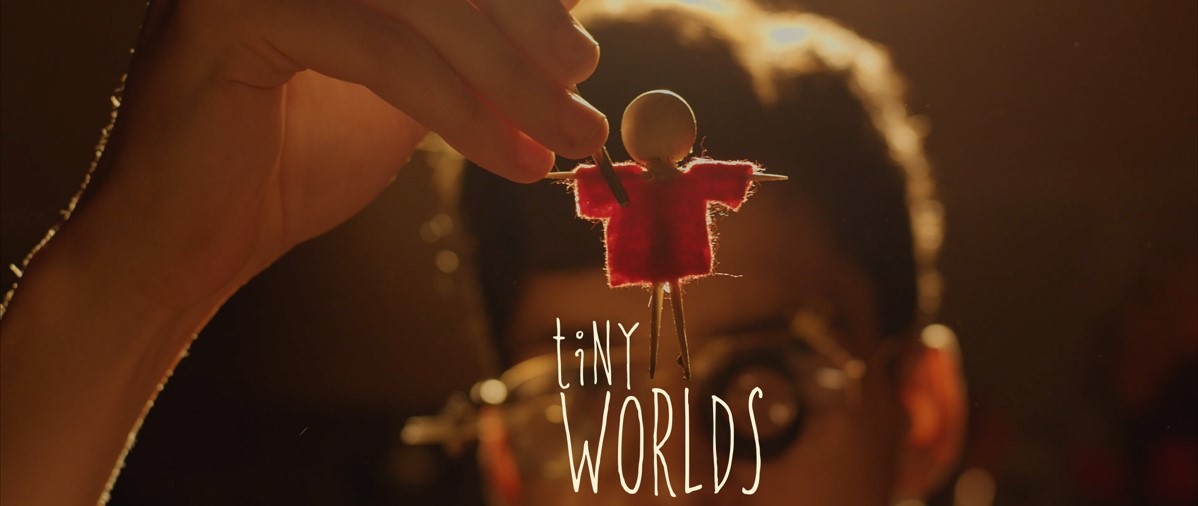 A still from Alexa Werrlein's short film "Tiny Worlds" Photo courtesy of Alexa Werrlein.
"He builds terrariums, like little jar worlds. He spends all of this time in his basement and he deals with his older sister who is constantly trying to get him out of the house and set him up on dates and he ends up meeting this girl; he ends up really liking and spending more time out of the house. The more time he ends up spending with this girl, the more his worlds come to life and kind of jeopardizes his own happiness."
Werrlein, who will graduate from MSU in January, hopes the audience will take away the film's important message, which is to be comfortable in your own skin.
"I like the idea of how film making is like building worlds. All my worlds have this theme of dealing with ordinary life problems in unordinary ways." said Werrlein. "I think the biggest thing about this film is that as a society everyone is always trying to fit in and it ends up really messing with people's outcomes in life. I think the main character of the film is very against the grain with that."
MSU senior Kim Hill, whose short-film drama "Sell Out" will also be a part of the festival, says her love of music was her inspiration for the film, which centers on a young female artist who faces challenges trying to make it in the music industry.

A trailer for Kim Hill's short film "Sell Out"
"My first love has always been music. As an artist, a female artist within hip hop especially, I often find that the music business has a way of taking the best pieces of you and completely obliterating them," said Hill, who will graduate this May. "If artists want to be something, allow them to be that way because that's what they want. Not because you think this is how a woman should be as a female in hip hop or anyone of any genre for that matter."
For Hill, who will graduate from MSU in May, says her biggest challenge during production was allowing people to help her with the project, which was her biggest one to date.
"I've always been a small project kind of person simply because I like to be in control. I like to know what's going on, what's where, everything we need, how much money we spent, etc. This was the biggest project I had worked on and as bad as I wanted to control every facet, I couldn't do it alone. But I had an amazing cast and crew." said Hill.
When asked about her future in filmmaking, Hill says she wants to continue to create and connect with her audience.
"Through music and film I just want to make people feel good, feel something they can relate to, something that's real, genuine, and allows us to connect for a moment about topics that mean something to us. Creativity is the best conversation starter."
Among the rising graduates included in this year's festival are recent MSU graduates such as Tiara Montgomery, who graduated from MSU in May 2016. Her film "Hi, My Name Is" is a step into a different, more light-hearted genre for her.
"Throughout my time at MSU, I was used to making darker, more psychological films." said Montgomery. "I wanted to go outside of my comfort zone and stray from that with this one."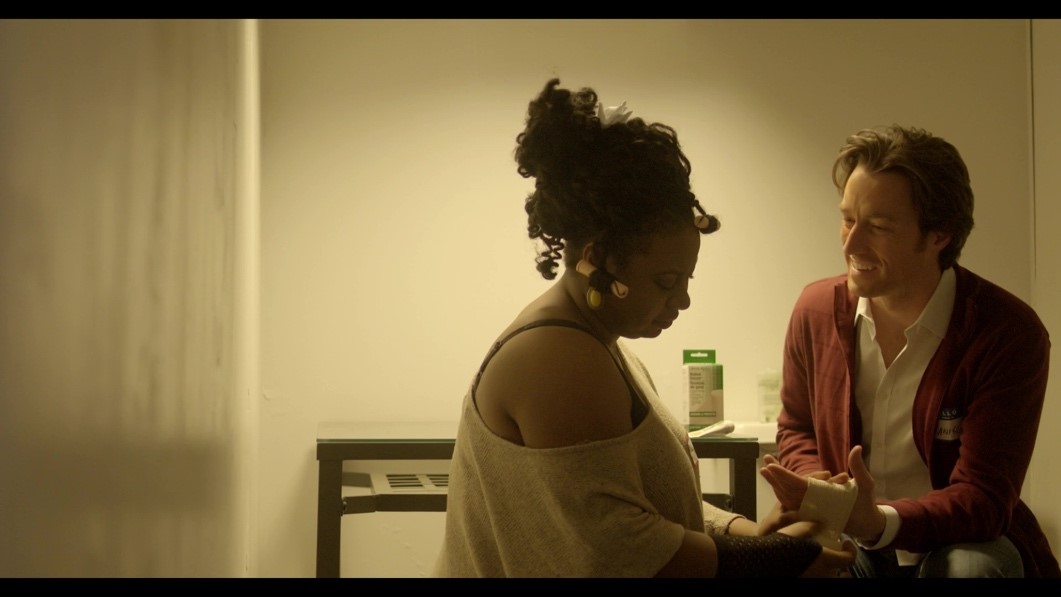 A still from Tiara Montgomery's film "Hi, My Name is" Photo courtesy of Tiara Montgomery.
"Hi, My Name Is" is about a paid catfish who is hired to meet her clients' dates in disguise and end their online relationships by any means necessary. After finishing a job one night, she's confronted by a persistent matchmaker, whose business has been suffering because of her. When he threatens to report her for fraud she must make the choice to reveal her identity or not. Montgomery says her inspiration behind the film was people's dishonesty on social media in today's society.
"With social platforms like Facebook, Twitter, and Youtube, it's easy to hide behind a computer or phone screen. You can be whoever you want in 140 characters and no one can judge you. There is a kind of safety in that," said Montgomery. "However, when something as small as your name is a lie, it's also easy to continue down a treacherous path until someone around you gets hurt. True strength comes with self-realization. It takes a strong person to say to the world, "This is me, as I am!" It takes courage to make the choice to show that vulnerability but you open yourself up to some wonderful things when you do. "
Montgomery hopes to continue making films and add to the growing number of women in the professional filmmaking industry.
"There are more and more woman making their mark in the film industry with meaningful works. I hope this continues as the industry grows and I hope to be one of them. "
While many of the films submitted this year try to convey an important, meaningful message, MSU graduate Stephen Bodossian hopes that his short-film comedy "Church" will receive a different reaction from the audience.
"I just want them to genuinely laugh." said Bodossian, who graduated in May 2016. He says he has always loved comedic films and hopes to write and direct more of his own in the future.
"I had always really enjoyed taking videos and pictures since I was little and I loved watching movies" said Bodossian. "When I saw "GoodFellas" for the first time in high school I fell in love with it and it was the first time I thought about filmmaking instead of just following along with a movie."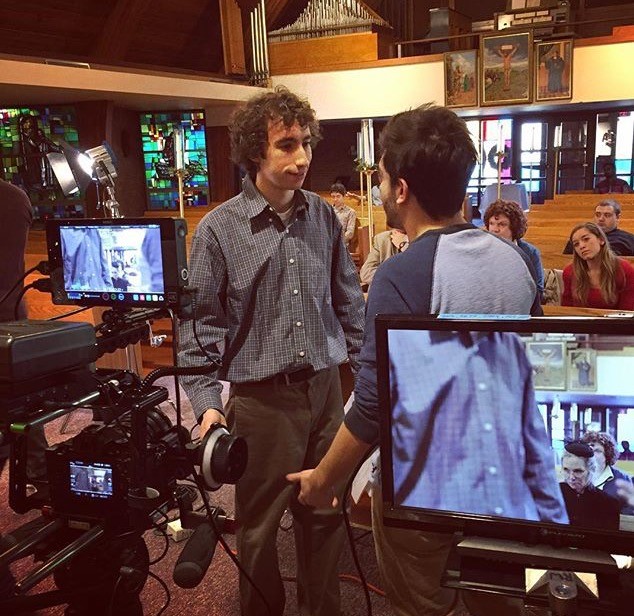 Alan Bodossian behind the scenes of his short film "Church" Photo courtesy of Alan Bodossian.
"Church" is about a man named Alan, a Jewish germaphobe that attends a Catholic mass to appease his girlfriend. Bodossian says his inspiration for the film comes from his real life experience attending a Catholic mass.
"I went to a mass with my girlfriend and I was disturbed by some of the rituals such as shaking everybody's hand during the "peace be with you" part and I especially didn't understand how nobody seemed to care that they're all drinking out of the same cup." said Bodossian, who also stars in the film as the main character Alan.
All of the films will be shown on May 4 at Clairidge Cinema in Montclair. While the directors are eagerly anticipating their films being viewed by audiences, they are humbled to just be a part of such a prestigious festival.
"It feels amazing. To think that all the hard work you, your cast, and crew put into making some words on a page a reality is paying off feels rewarding." said Montgomery. "This was the film I was excited to make. It was the film I wanted to make and I did. That's something to be proud of. "
---
---
Montclair State | New Jersey
04.27.2017