Sofia Coppola, daughter of the legendary Francis Ford Coppola, was the butt of many jokes after taking the role of Mary Corleone in the Godfather Part 3. She won Worst Supporting Actress and Worst New Star at that year's Razzie awards. The discouragement must have sat with her throughout the nineties, as she turned to working behind the camera. Initially, I disliked her, as I felt she was merely the product of nepotism and given too many free passes, but after taking a look through her filmography, I've come to the conclusion that she's one of the best contemporary directors of our time, and her unique upbringing and life experience have served her well, allowing her to slowly form what has become known as her signature themes, isolation and transition.
The Virgin Suicides (1999) 8/10 stars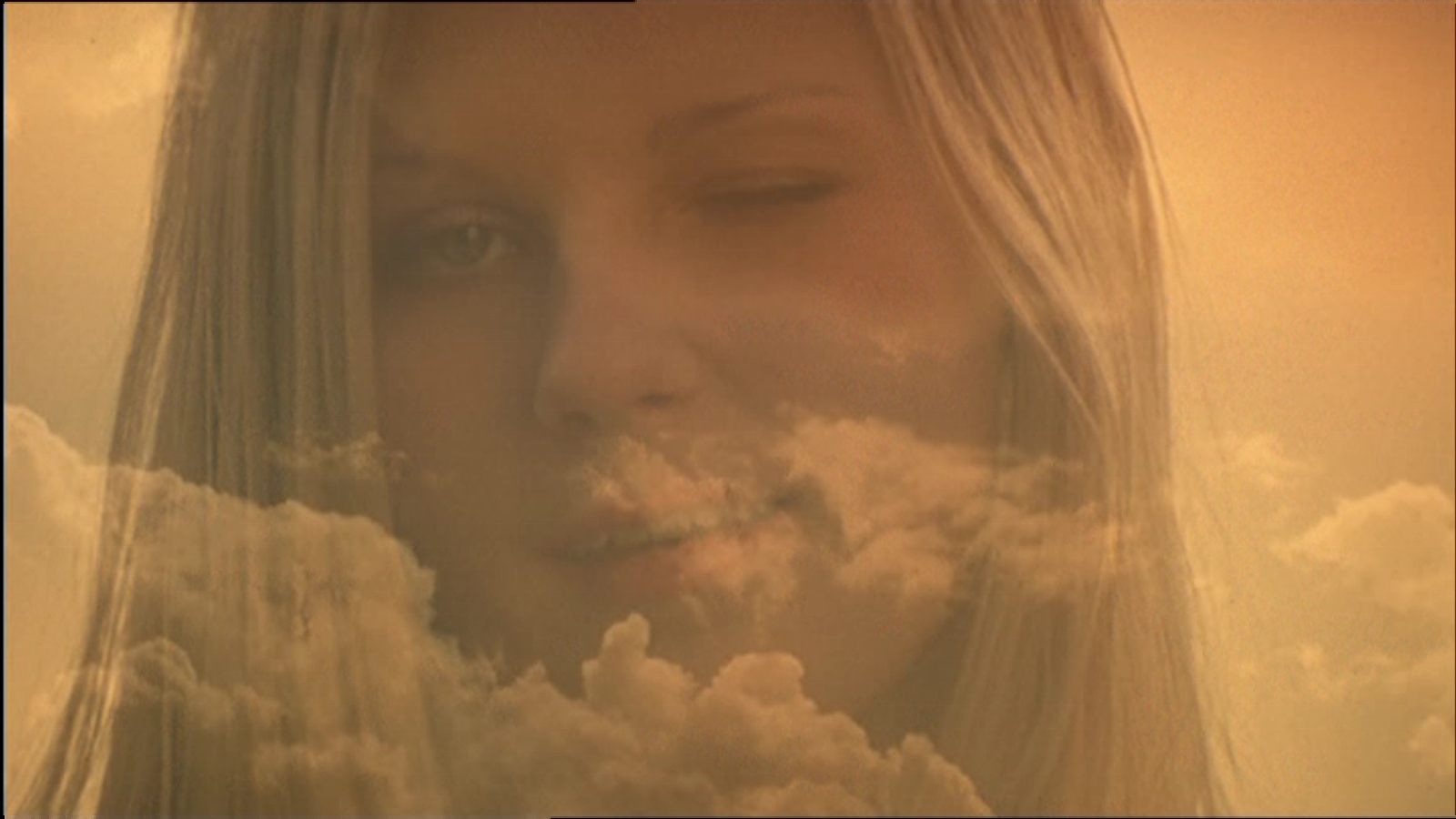 Coppola's first feature film, the Virgin Suicides, based on the novel by Jeffrey Eugenides, recounts the lives of the five mysterious Lisbon sisters, as seen through the eyes of the curious neighborhood boys in the late 70's. The majority of the characters blend together. It's sometimes difficult to tell the sisters apart, yet Kirsten Dunst stands out the most, as Lux, the rebellious daughter. Similarly, you can't really tell the different neighborhood boys apart. All of this is intentional; Coppola is sacrificing individual characters for a closer examination of youth and the loss of innocence, which is symbolized in the titular suicides.
The film is more poetic than strictly narrative. Many of the scenes idle through, with voice overs from the characters, as well as one of the boys, now grown up, reflecting on the spell the Lisbon sisters casted upon himself and his friends.
Lost in Translation (2003) 7/10 stars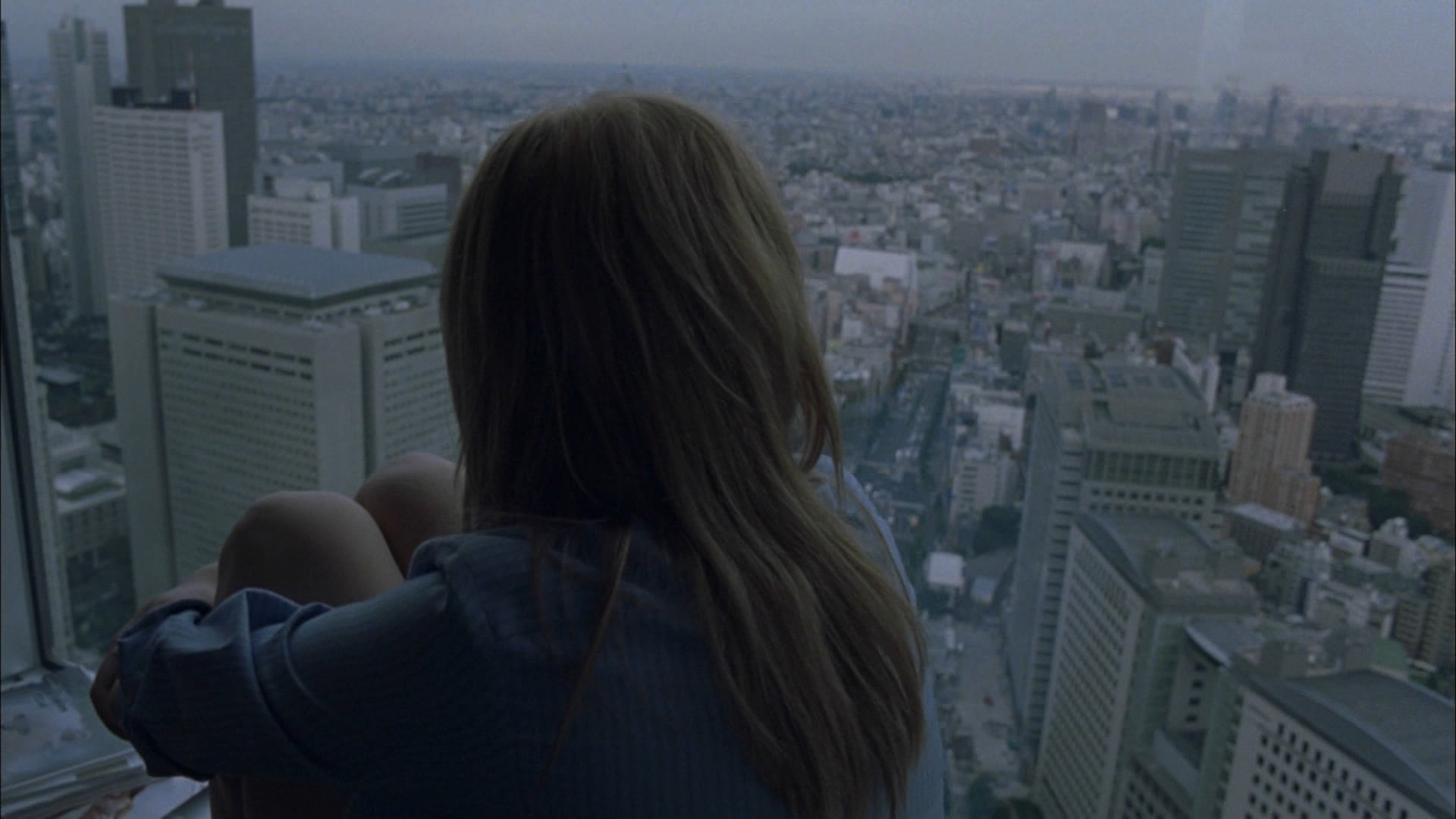 Lost in Translation is probably Sofia Coppola's most well known film. It stars Bill Murray and Scarlett Johannson as Americans who meet by chance in a Tokyo hotel, and how they feel trapped in their lives. It won Sofia Coppola the Oscar for Best Original Screenplay, and was nominated for Best Picture, Best Director, and Best Actor for Bill Murray.
Coppola's second directorial effort is partly autobiographical. She is seemingly the basis for Scarlett Johansson's character, as Coppola was, at the time, married to director Spike Jonze (just as Johansson's character is married to a director played by Giovanni Ribisi). Rumor has it that Anna Faris's B list celebrity character is based on Cameron Diaz, who made Being John Malkovich with Jonze.
Similarly to the Virgin Suicides, Lost in Translation is focused on capturing a tone and a feeling, rather than an eventful plot. This led to some finding it unnecessarily slow and feeling as though "nothing happens." Scarlett Johansson's line "I'm stuck" summarizes the movie. Both she and Bill Murray feel as though they are simply going through the motions of life.
Marie Antoinette (2006) 10/10 stars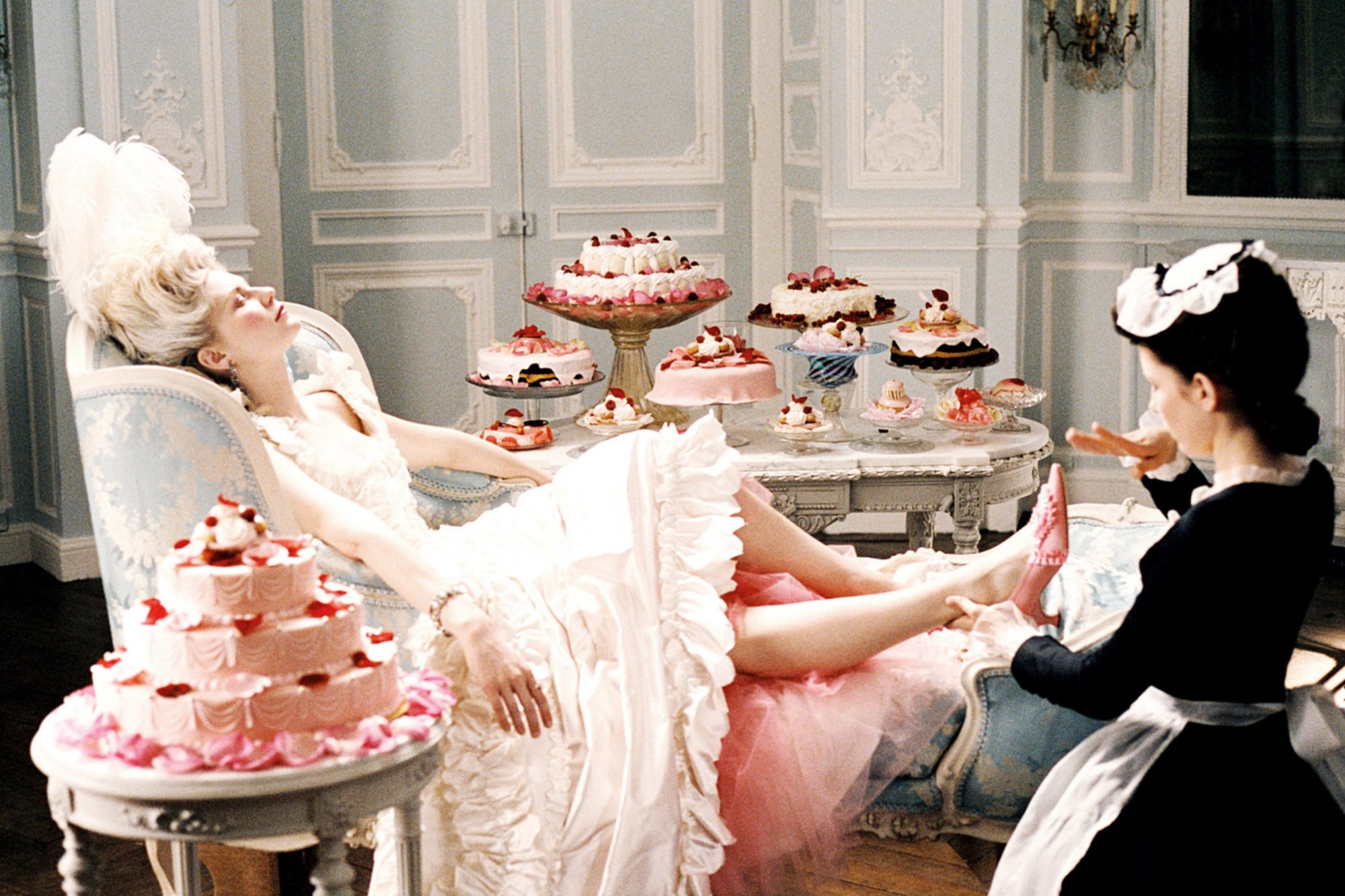 Marie Antoinette is Sofia Coppola's most ambitious feature. Rather than being a historical biography of the monarch, this movie captures the lonely, slightly immature nature of France's last queen, who married into the monarchy at fourteen.
The film was actually shot in the Palace of Versailles. Because of this, every shot of the movie is absolutely stunning. The grandiose palace, juxtaposed with Marie Antoinette's loneliness makes for wondrous visual storytelling. Dunst gives what is perhaps her best performance, or at least tied for best with her role in Melancholia.
This 2006 film is controversial for its use of a contemporary soundtrack mixed in with the more traditional music. The Strokes, New Order and the Gang of Four are prominently featured. I think the music is perfectly used. It grants modern audiences an access point, and suddenly makes this foreign ruler from two centuries ago seem real and relatable.
Don't watch Marie Antoinette expecting a lesson in French history. Coppola makes little effort to fill the audience in on what's happening outside of the Palace. Rather, she's focused entirely on Dunst and her husband, Louis XVI, played by Sofia's cousin, Jason Schwartzman.
I find Marie Antoinette to be a near perfect movie, and Sofia Coppola's best work to date. As long as you don't start the film expecting a traditional costume drama, I think you'll thoroughly enjoy, or at least be interested by Marie Antoinette.
Somewhere (2010) 6.5/10 stars
Somewhere is perhaps Sofia Coppola's most difficult film. It stars Stephen Dorff as a famous actor, Johnny, who can't shake the boredom out of his life. He resides at the renowned Chateau Mormont and even his seemingly endless supply of acquantinces, stippers, and one night stands can't seem to satisfy him. Something is missing.
When his eleven year old daughter, played by Elle Fanning back when she was Dakota's less famous sister, shows up at his door, he slowly starts connecting with the world. They lounge around the hotel, go to figure skating lessons, and take a trip to Italy, where Johnny is seen as a superstar.
Again, there's not much going on in Somewhere as far as a narrative goes. The dialogue is also sparse, and the movie uses repetition to null audiences into the world of Johnny's monotonous life. He's visited by the same strippers each night, with their portable poles and matching outfits. His life, even after his daughter is brought into the picture, just seems passionless. There are shades of Lost in Translation sprinkled in here, yet Dorff and Fanning are no match for Murray and Johansson.
This is a slow burn, slice of life movie. It's simply, but well shot, utilizing long uninterrupted takes. The cast is small and the film feels intimate. Somewhere is definitely not a commercial movie, and I can see it having minimal appeal. However, it's still worth a watch just to see Coppola's evolution as a filmmaker. If you're on the fence about watching Somewhere, I recommend watching the trailer, as that will give you a pretty good sense for the film's vibe.
The Bling Ring (2013) 7/10 stars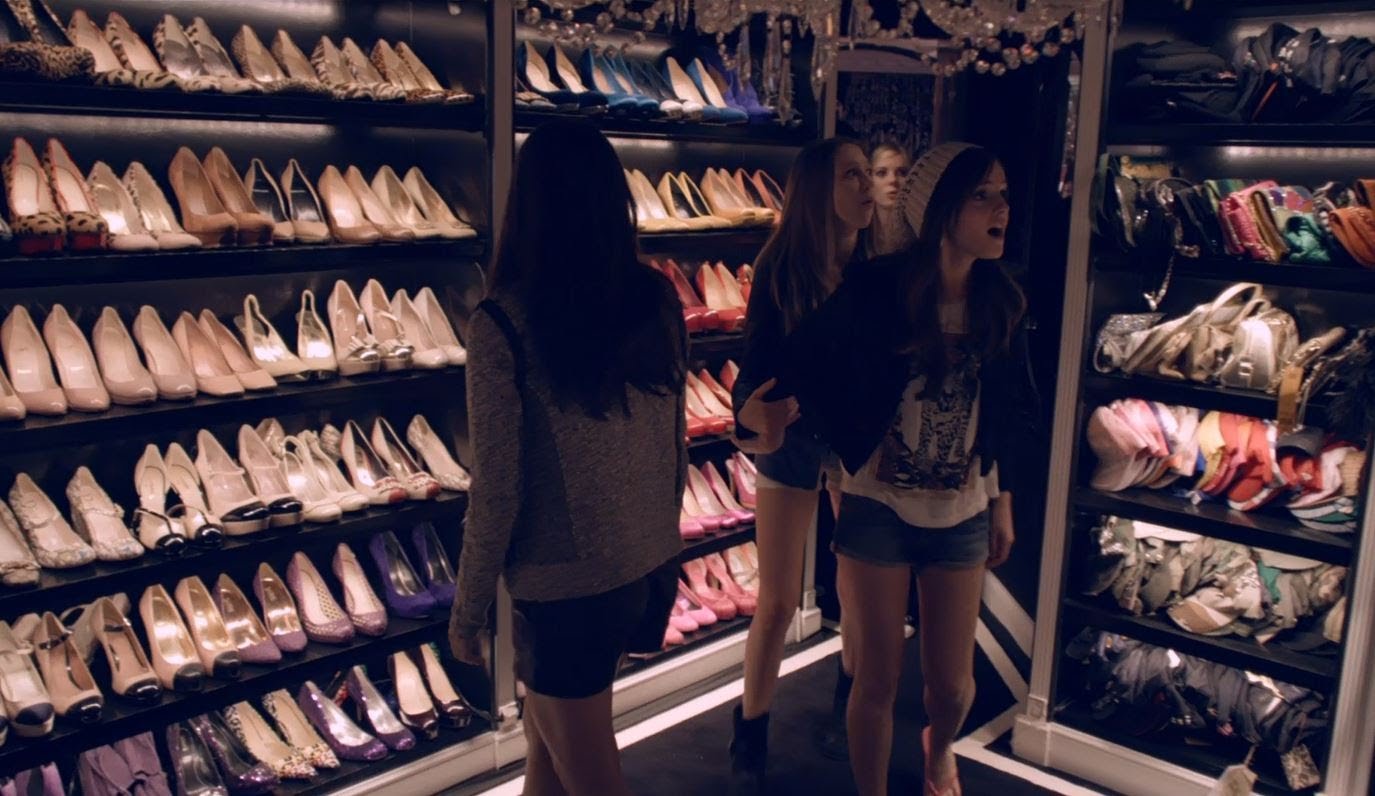 Based on Nancy Jo Sales' Vanity Fair article "the Suspect Wore Louboutins" the Bling Ring follows a group of fame obsessed teenagers who break into celebrities homes and steal from them. This is the kind of movie where, if it weren't based on a true story, it would be seen as too outrageous to be believable. Would Paris Hilton really leave a key to her empty mansion under the doormat? Yes, of course she would.
Katie Chang, Israel Broussard, American Horror Story's Taissa Farmiga, and Leslie Mann star alongside Emma Watson. Each portray a senseless vapidity and seem absolutely enamoured with themselves. Watson, of course famous for her portrayal of Hermione Granger, nails the Calabasas accent and the self obsessed, promiscuous manor.
Interestingly, Emma Watson, Taissa Farmiga, and Leslie Mann's characters are based upon the stars of the short lived E! reality show, Pretty Wild. The reality program followed the Neiers family, whose mother home schooled the girls to the word of the Secret. The show actually featured some of the real life (or at least reality TV version of real life) scenes portrayed in the film, like the paparazzi swarming Emma Watson as she was released from jail, and the family's prayers, which end in "so it is." The show was short lived, but it's fascinating to see that these people really thought they were going to become the next generation of Kardashians, and possibly consider how this affected their mindset throughout the burglaries.
Another interesting aspect of this film is that Sofia Coppola was actually granted permission to film sequences in Paris Hilton's real mansion. It's unbelievable to see her multiple closets, each looking like a high end store, filled to the brim with clothes and jewlery. She actually has a club room complete with a stripper pole. And the entire house is decorated with pictures of herself, framed magazine covers, and pillows with her face on them. Since Paris Hilton is, at least to some of them, an idol, seeing her narcissistic house gives us insight into the character's minds and their ideal lives.
Around halfway through the film, it becomes slightly repetitive, as the group sneaks into different homes (always with keys found on the property or open doors and windows), and "going shopping" throughout the house, taking clothes, cash, guns, artwork, and everything else they can get their hands on. The music choice places us firmly in the LA club scene, and the countless shots of clothes and jewels make it abundantly clear that this is set in the world of the ridiculously wealthy.
None of these kids are strapped for cash. They all have wealthy parents and live in luxurious homes themselves. They're not modern day Robin Hoods, but celebrity obsessed, bored kids who've never faced any real difficulties. When the authorities eventually get involved, we get to see their facades break down as they turn on each other. Coppola herself has said the film is about how the reality TV, trash culture of today's teenagers is slowly becoming mainstream culture, and that worries her.
The Bling Ring isn't a perfect movie, but it is certainly an accurate portrayal of the modern times we're living in, and could perhaps be looked back upon in half a century's time as a prime example of our culture in the 2010's.
The Beguiled (2017) 8/10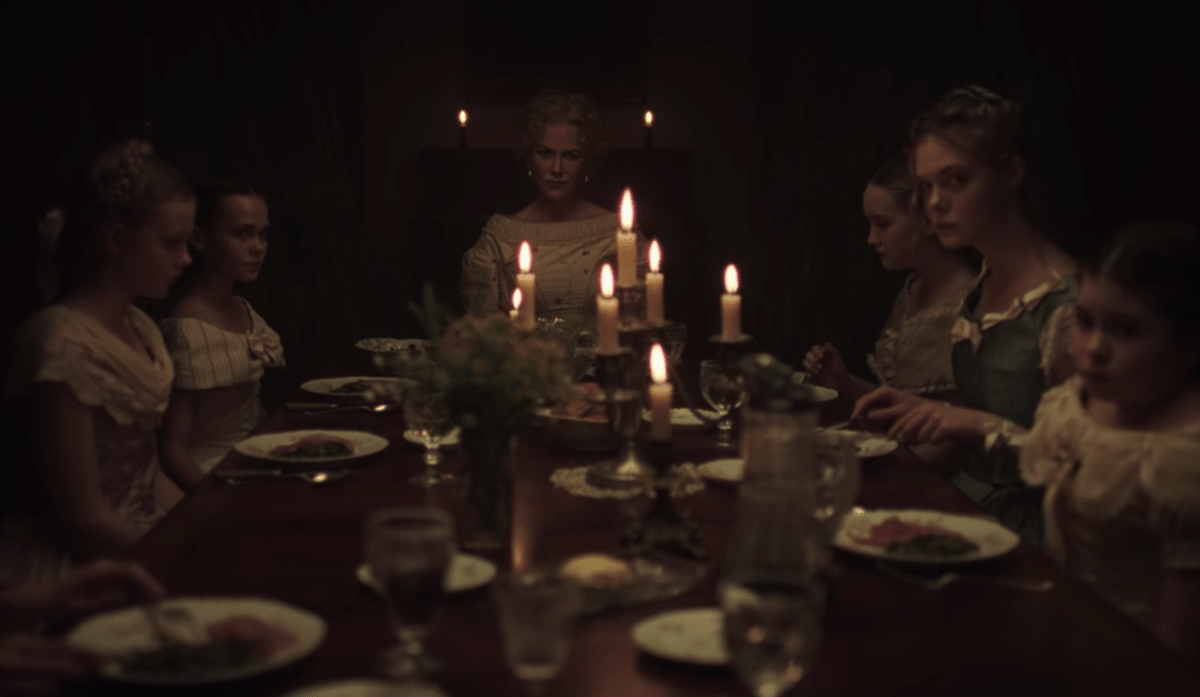 The Beguiled seems like a departure from Coppola's earlier works. While it still deals with one of her signature themes, isolated, lonely women, it lacks some of her directorial trademarks. There is very little music throughout all the movie and its relatively focused plot.
Shot at the same southern plantation as Beyonce's Lemonade, almost every frame has such as artistry to its conception, that you really can't help but be in awe of it. Giant drooping trees create a canopy over the old road leading to the academy. The nighttime shots of the manor are all seemingly shot exclusively with candlelight. Everything has a worn, used quality to it, which adds to its sense of time and place without distracting from the beauty.
The cast all do serviceable jobs. Colin Farrell plays a wounded Union soldier, who you're not sure if you should trust. Nicole Kidman is the headmistress of the academy, whose intentions are also unclear for much of the movie. Kirsten Dunst, a Sofia Coppola staple, plays the dainty, sheltered schoolteacher, while Elle Fanning, reteaming with Coppola after Somewhere, plays the curious and possibly promiscuous student. Southpaw's Oona Laurence and the Nice Guys' Angourie Rice also play students, but the cast is honestly outshined by the direction. Each shot is so well constructed and timed. This is another lean Coppola film; you're in and out in ninety minutes, which suits the narrative well. Perhaps the trailer gives too much away, but you'll still find yourself guessing through the third act.
I can see why the Beguiled wouldn't be everyone's cup of tea. It moves at a relatively slow pace and, while horrific things happen, it certainly isn't a horror movie. However, it features realistic character motivations that never feel forced or unrealistic, surprises flow naturally, all the while retaining an almost tangible sense of time and place.
Sofia Coppola once said her movies "were not about being, but becoming." Each of her films seem to focus on characters in some sort of transition. The Virgin Suicides focuses on the loss of innocence. Lost in Translation is two characters trying desperately to get out of the monotonous routines of their lives. Marie Antoinette highlights the ill-fated Queen's transition from an innocent child to royal. Somewhere follows a man trying to get something, anything, out of life. The Bling Ring focuses on our society transitioning into this celebrity obsessed culture. The Beguiled examines the change of dynamic once a man enters a world that has been only women. All of her protagonists are terribly lonely, from daughters locked indoors by their strict parents to abandoned women in a southern school during the Civil War.
The Virgin Suicides, Lost in Translation, Marie Antoinette, and Somewhere are all currently streamable through Starz, the Bling Ring is rentable through Amazon Video, and the Beguiled is currently in theaters.
---
---
Montclair State | New Jersey
07.07.2017