Wired Jersey is a journalism and film production class offered by the School of Communications and Media at Montclair State University. If you are currently a student looking to join our class or seeking more information about our communication and media programs, please feel free to contact us.
Wired Jersey is managed by students and faculty from the School of Communication and Media, featuring contributions from students throughout the University – as well as from projects developed in conjunction with the MSU Center for Cooperative Media.

Professors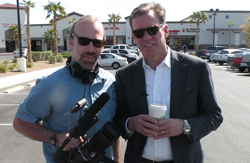 Steve McCarthy is an Emmy Award winning network TV news producer. A former staff producer for "60 Minutes" and "Dateline," he formed McCarthy Productions, Inc in 2001 and produced, photographed and edited projects for "60 Minutes," "Dateline," "Charlie Rose," MSNBC, PBS, BBC America, Reuters and others. In 2006 he directed and wrote an independent film "Finding Paddy" and he is currently in production of a pilot for a series called "Who Says I Can't" which will feature extreme athletes with disabilities. Steve McCarthy is a member of the Director's Guild of America.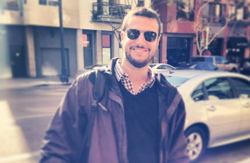 Martin Halo is music journalist, a tech guru and currently runs a digital publishing shop in New York City. Halo has contributed to SPIN, AUX, Relix, the Aquarian Weekly, and founded TheWaster.com in 2006.
Credits & Sched

4 credit or 1 credit students.

Currently offered in the Fall 2014 Semester.

Students will produce journalistic content in sports, local news, the arts & entertainment. Students will serves as the nerve center of a news magazine, and will collectively meet twice a week.
[/item]